Print
Start with a box grater and some cauliflower florets.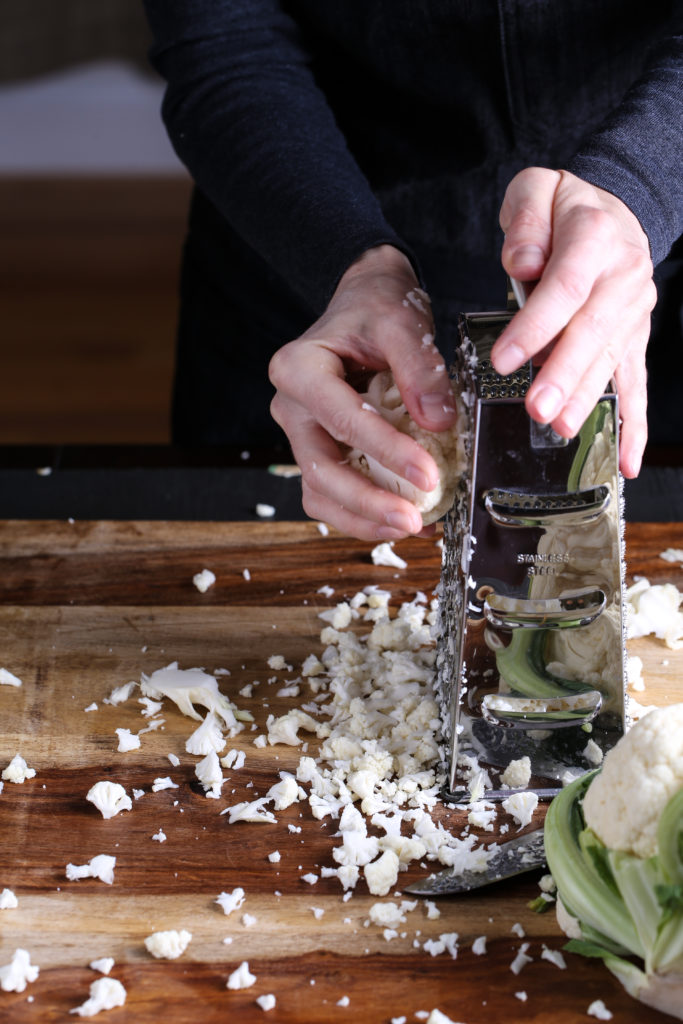 It will get messy and cauliflower will fly. Go with it. Just swipe up those little pieces and throw them into the mix.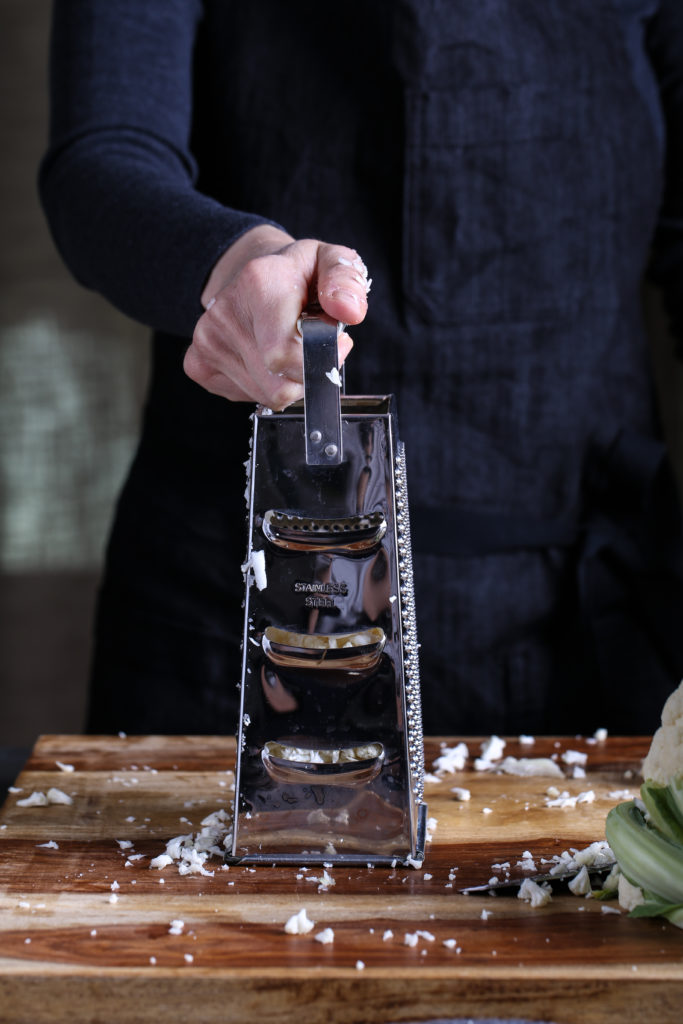 When you think you've shaved about two cup's worth, lift your box grater.
To reveal your cauliflower rice.
It'll topple over now matter how hard you summon your Jenga skills and keep it in one piece. Chuck it into a bowl and set aside.
Now we're going to saute some garlic and ginger with the riced cauliflower until it's slightly soft. We used East Asian flavors here (scallions, shallots, lime, crushed peanuts, mirin, soy sauce and Thai chilis), but you can season and serve this as you would with any other rice dish.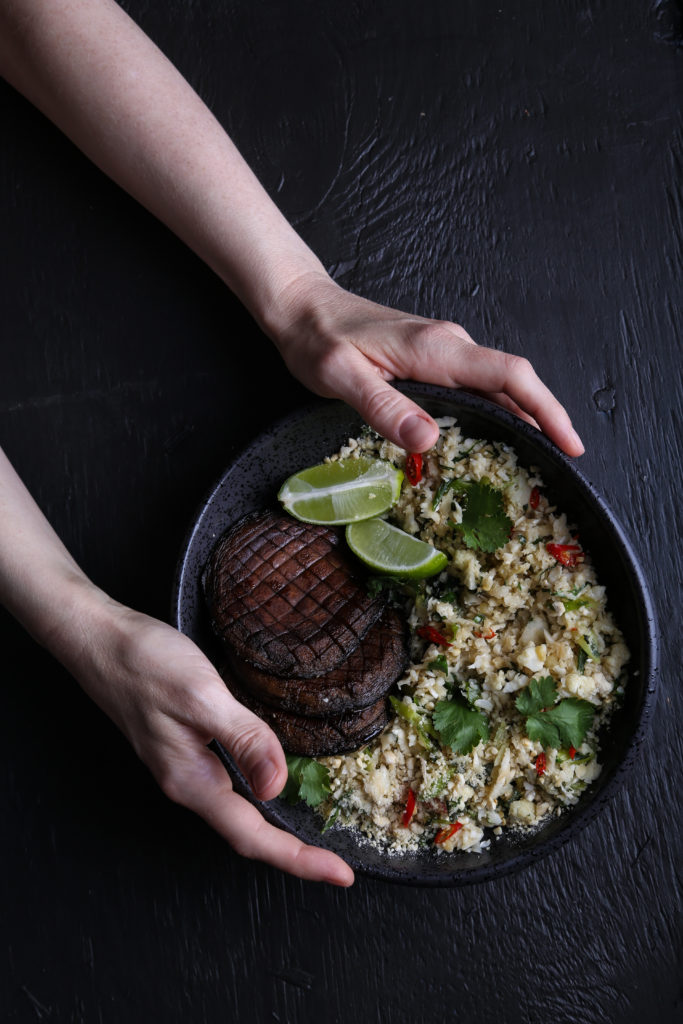 Pressed and scored portos go perfectly on the side, but pick any vegan protein of your choices like tofu or king oyster mushrooms, tempeh or any plant-forward meat subs as desired.