Print
Notes
See below for a step-by-step breakdown with pictures of the process. There are three distinct layers to this dessert. Here's how to make each one.
The Brownie Mix
The brownie layer is super simple. It's just a case of mixing together the wet ingredients, combining with the dry ingredients and adding the chocolate chips. You'll be using psyllium husk as your egg replacement, so be sure to beat the wet ingredients together well as psyllium husk has a tendency to clump together.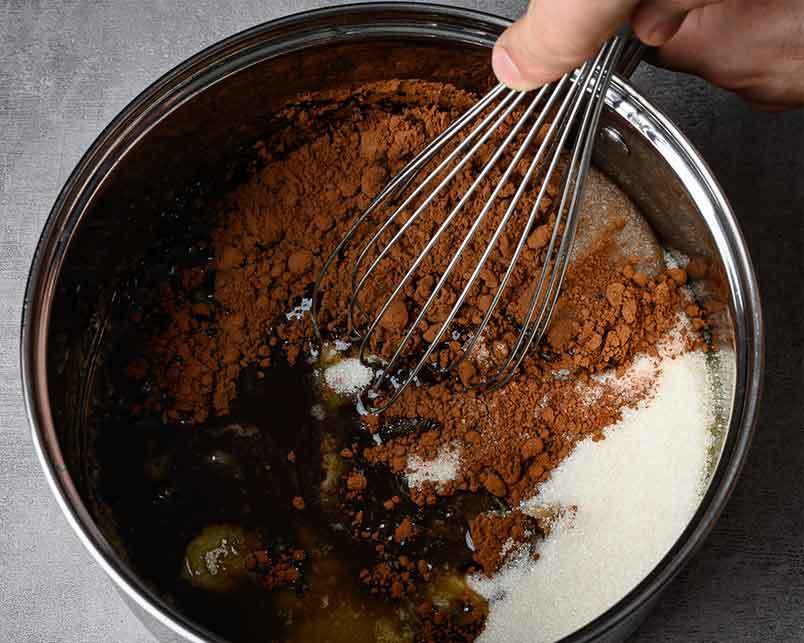 Bake the Brownies
Transfer the batter to a brownie tin and bake in the oven at 170c/340f for around 35 minutes. The brownies won't rise much and this is good! We want there to be room for both the caramel and the chocolate topping to sit above the brownies once cooled. Once baked, remove the brownies from the oven and make sure they're good and refrigerated in preparation for the caramel topping.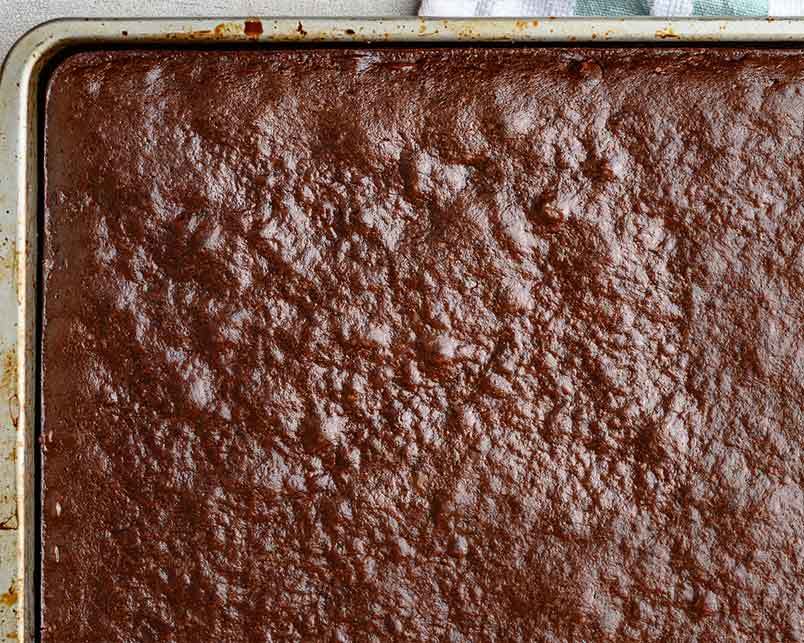 Make the Caramel
The caramel can seem like a daunting make, but it's actually rather satisfying! Be sure to use a jam/probe thermometer to get the temperature exact. You want to cook your ingredients to exactly 115c. Any cooler than this and the caramel will be very runny. Any hotter and the caramel will set too firm.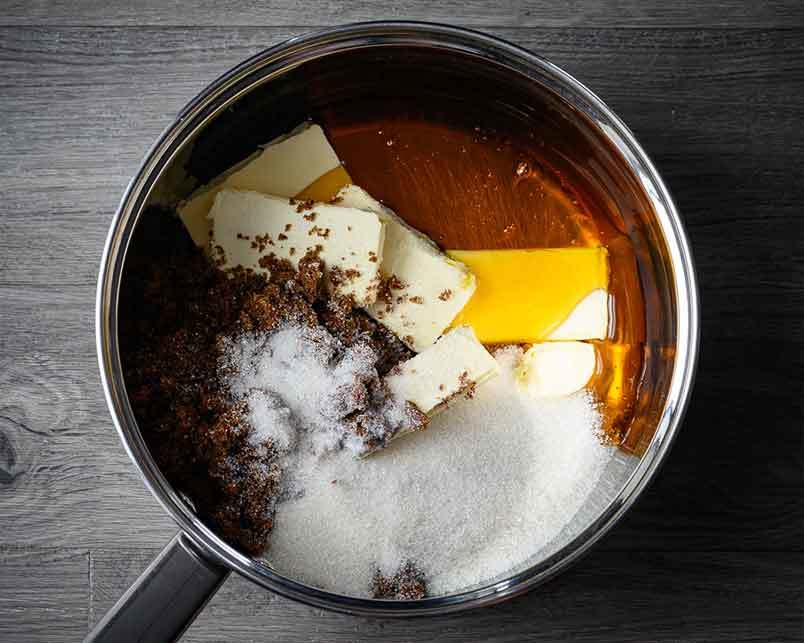 Test the Caramel
If you're not sure whether your caramel is ready or not, try this little test. Chill a plate in the freezer for 5 minutes then drop a teaspoon of your caramel onto the cold plate. Leave it to set for a minute. The caramel should form a nice dome shape. If it sets flat on the plate then your caramel needs to be cooked longer. In the image below, the caramel on the left is perfect, the one on the right is too runny.
Top the Brownies
Once the caramel is ready, transfer it to the brownies (which should now be nicely chilled). Once you've topped the brownies, you need to allow the caramel to set fully. This can take a good 10-20 minutes so be sure to put it in the fridge.
Top the Caramel
While the caramel cools, melt the chocolate in preparation for the final layer! You can either do this in a microwave (remember – short, low blasts with stir breaks between each blast) or you can use a double boiler. Once the chocolate is melted and the caramel is set, pour the chocolate on top, spread to cover the edges and leave to set on the counter. Once set fully, slice into squares and serve
Want more cooking know-how and to help the animals of Australia? Check out cookwickedhealthy.com for online cooking workshops with Wicked. All proceeds go to the Australian Wildlife Rescue Fund WIRES.ORG.AU.