Delicious, fun and finger licking good! Dig in to our wicked take on HOT southern fried chicken' that kicks ass!
Winner Winner Chicken' Dinner is all the comfort and feel good flavor of the classic "finger licking good" dish, offered up as Wicked Healthy. Using Maitake mushrooms, complete with creamy whipped smokey potatoes, greens and a twangy local haute sauce, this combo puts "Winner" in dinner!
Portland, Oregon is home to some of the best grown food and restaurants in the country so it only makes sense that the rise of plant pushing chefs joins the mix. Utilizing local artisan products (also available nationally) like Spicy Marshal's Haute Sauces, Heidi Ho Cheese, Pok Pok Som drinking vinegars and locally harvested Jacobsen's Sea Salt, raises this old-school, hot fried chicken' dish to elevated heights. Eating more plants has never been easier or sexier. Learn the hot tips and tricks of how to make this delicious treat and impress even the toughest critics at your dinner table. Or just enjoy it yourself with the confidence that you have the power and knowledge NOT to have to settle for what the Standard American Diet is offering. Shake and bake my friends! Shake and bake!
This dinner is a multi-step process that is easy enough and you can play with the timing to be complete at the same time like in the video. Or each component may be done separately and reheated or enjoyed on their own or in different dishes.
For this particular dish we recommend starting with the prepping of the mushrooms first since this can be done well ahead of time, then bread the shrooms while the potatoes are cooking and the cabbage is grilling. The steam greens are very quick and should be done last.
All of the specific products used can be found in most Whole Foods Markets and other specialty grocers. The local Portland products, if you're not in the PNW, may be found online or through Amazon. Links are provided throughout the recipe for ease of use. All named plant pushing products can be found online for more information and sourcing.
This recipe is part of the Wicked Healthy Winner Winner Chicken Dinner that we are excited to team up on with Whole Foods Market … check out Part Four of the series below!
The recipe for this Maitake Chicken', Smokey Mashers, Burnt Cabbage Butt and Steam Basket Kale Greens is featured in the video below.
'HOT' Fried Maitake Chicken Dinner | Smokey Mashers | Steamed Greens & Condiments
MAITAKE CHICKEN'
INGREDIENTS
1 lb (or More) Maitake Mushroom clusters
1 C oil For frying, OG Canola or Grapeseed
3 C Panko
3 C crumbled BBQ potato chips (we used Kettle brand cause they crunchier)
3 C flour
1 T salt, coarse grind Jacobsen's Sea Salt
1 T poultry seasoning
1 T black pepper, fine grind
3 C Follow Your Heart Vegan Egg wash mixture
1/2 C Spicy Marshall's Haute Sauce
METHOD
1. Heat cast iron skillet or heavy duty sauce pan to med heat. On 1/2 sheet pan lay out all mushrooms in whole clusters, drizzle and lightly dab 1 t of oil to the mushrooms. Apply a light coat in which the seasoning will stick to, sprinkle dry seasoning then add to heated cast iron pan and weigh down with additional cast iron pan, a brick wrapped in tin foil or heavier cover to create a press. Cook for 2 -3 minutes then flip over being careful not to tear the mushroom breasts. Sprinkle a bit more of seasoning and then press with pan again. Repeat this process several times until mushrooms are condensed and pressed into light golden brown pieces with no liquid in the pan.
NOTE – depending on the mushrooms (cause they're all different) some will leach more liquid than others. Don't fret it might take a couple minutes longer to cook but the liquid will dissipate. After they are pressed and golden, remove mushrooms from heat and cool.
2. In medium size bowl or container add pressed shrooms and Haute sauce to marinate for at least an hour or overnight.
3. In 3 separate bowls getting breading station ready.
– Seasoned flour with a little salt and pepper
– Make Vegan egg wash mixture by following directions on Follow Your Heart Vegan Egg
– Make panko crumb crust by adding panko, BBQ potato chips, and seasoning to food processor and pulse until coarse grind consistency.
4. Lightly dredge each piece of shroom, first in flour to coat, then in v-egg mixture, then in seasoned panko so it's fully coated.
5. In medium cast iron pan add oil so it's between 1/4 & 1/2-inch deep and heat on medium heat, once hot begin to fry each piece for several minutes on each side until golden brown, when done let sit on newspaper or paper bag to catch excess oil.
NOTE: if you're doing a big batch and allow to cool – pieces may be reheated before serving by assembling on a baking sheet and reheated in 350 degree oven for 5 – 10 minutes until hot.
SMOKEY MASHERS
INGREDIENTS
2 lbs yukon potatoes, peeled and 1/4 cut
1 T garlic, chopped
1 T plant-based butter
1 10 oz. container of Heidi Ho Smoked Chia Cheese
salt and pepper
METHOD
1. In medium sauce pot add potato chunks and garlic and cover with water. Bring to slow boil on medium high heat and cook for 10 -12 minutes until potatoes are cooked through and will be easily mash-able. Once done to the proper consistency drain most if not all the water out while still hot. mashing is much easier while hot.
2. Add butter and Smokey Ho Cheese to potatoes and with potato masher, mash to whipped consistency, work it baby. Season with a pinch of salt and pepper if desired. Set aside if you are plating or add to bowl for table service buffet style.
BURNT CABBAGE BUTT
INGREDIENTS
1/2 red cabbage cut into 4 wedges, leave stem intact to hold together
1/2 green cabbage cut into 4 wedges, leave stem intact to hold together
1/4 C POK POK SOM Chinese Celery Drinking vinegar
1/4 C olive oil
salt & pepper
METHOD
1. Heat grill and have the cabbage wedges assembled on a baking sheet.
2. Whisk together drinking vinegar and oil and brush cabbage wedges to coat before grilling, baste a couple times while grilling and sprinkle a little salt and pepper to season if desired. We're looking to scorch and slightly burn wedges for flavor and to cook. Remove from heat, and serve as is when plating.
STEAM BASKET KALE GREENS
INGREDIENTS
1/2 bunch fresh kale, cleaned from stem and torn to bite size pieces
1/2 bunch of fresh Dino Kale, cleaned from stem and torn to bite size pieces
METHOD
1. In a saute pan that steam basket can fit on top of, add about 1/2 inch of water and heat on high heat to boil. Once boiling add kale to both levels of bamboo basket and place over steam. Steam for roughly 2-3 minutes. It's done when vibrant green and slightly wilted. Do not over cook unless you like navy green, greens.
CONDIMENTS, To serve with dinner
dill pickles, sliced rounds
jalapeños, sliced thin
red onion, cut into 1/4 rounds
extra Haute Sauce for dipping
Options and substitutions
– Follow Your Heart, Vegan Egg or use alternative egg substitute. I've hear chick pea flour and water will work, I haven't tried it yet.
– Spicy Marshall's artisan Haute Sauce —> may substitute with a vinegar based hot sauce like Frank's Red Hot, though the quality I question, Marshall's Haute Sauces are amazing.
– Pok Pok Som Chinese celery drinking vinegar – may substitute by mixing 1/2 cup apple cider vinegar, 1/2 t celery salt & 1 T agave whisked, again it's best when using the Som.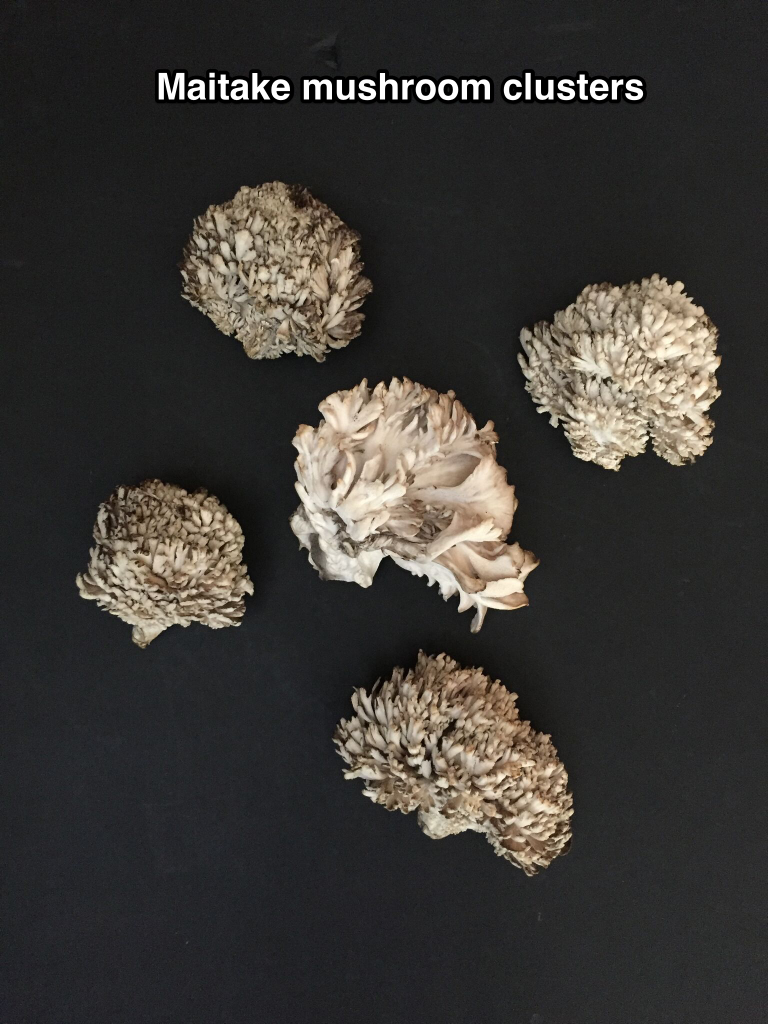 After marinating for at least an hour or over night it's time to bread. Marinated piece into — seasoned flour into — V-egg wash into — Breading
For the Burnt Cabbage Butts:
Pok Pok Som drinking vinegar whisked with a little olive oil and brushed on the cabbage before grilling and basted while grilling, develops a uniquely flavored cabbage butt. Found on Amazon:
Steam Basket Kales
One of the best tools we use are these inexpensive bamboo steamers. More on how to use them ——> Steam Baskets for Life
Credits:Ira Chute: producer, camera dude
Clyde Burley: director, producer, camera dude, organizer
Andy Pickard: Editor
Jason De La Rosa: Editor
Derek Sarno: Wicked Healthy, Free style plant pusher
Chad Sarno: Wicked Healthy Chef, Rouxbe VP Plant Pushing Culinary
Zelda: Ninja Squirrel Queen Mascot
Brother Chad was busy teaching a ROUXBE class during the filming of these Wicked vids.