Print
Getting back to our raw roots with this delicious, cool, refreshing soup typically made with a tomato base, we are switching it up a bit bringing in all the flavors of summer with lime, ginger, watermelon broth, and chunks of all your favorite summer veggies.
An easy soup to pull together for any Labor Day cookouts, this light, and summery dish can be eaten on its own as a main dish or can nicely complement your favorite grilled plant-powered meals.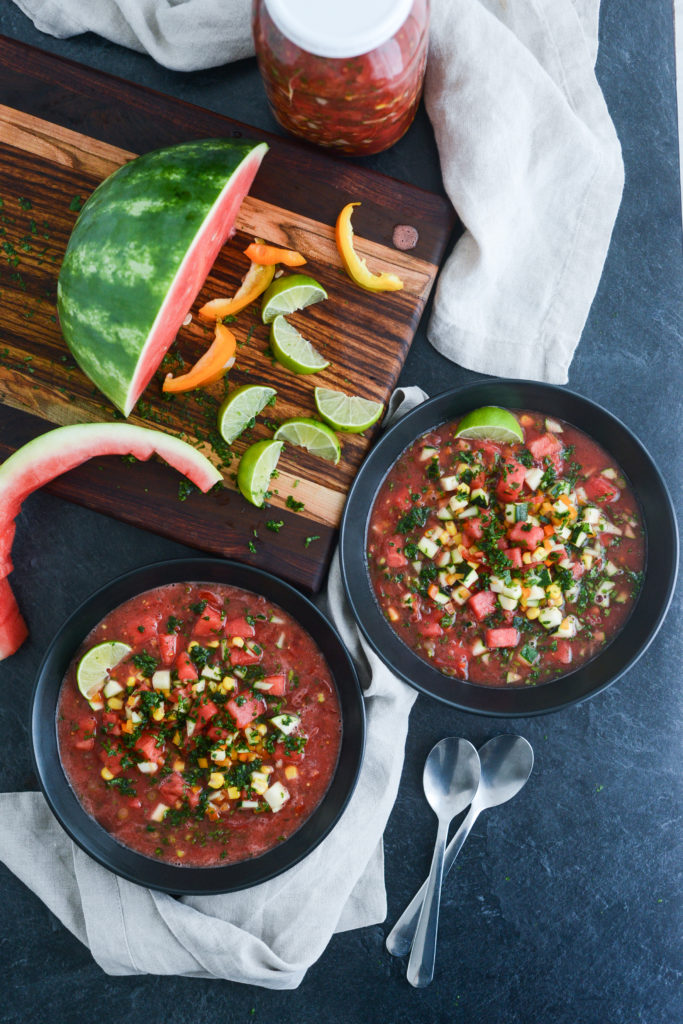 Watermelon gazpacho is as easy as chopping the veg, blending the broth, combining the two and giving it a shake to combine everything.
Easy peasy. And an instant crowd-pleaser.
This recipe makes about 4 large bowls of gazpacho, if you're eating it as a stand-alone dish.  If you're serving this as a side soup with your cookout favs, you might be getting more like 6-8 bowls.