Print
Notes
Be sure to spread the tofu our on your perforated baking mat so they can pick up lots of smoke.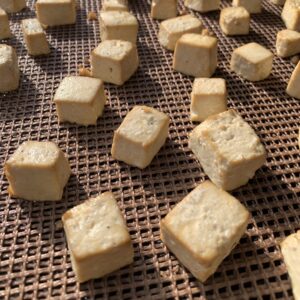 After an hour or two on the smoker, the tofu will shrink a bit and appear light brown on the edges, a sign that it's taking on smoke.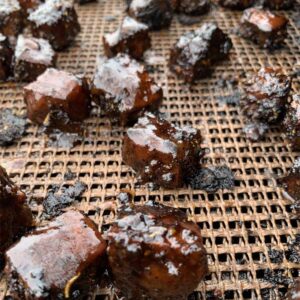 After an overnight marinade, the final step is to toss the tofu in BBQ rub, then in BBQ sauce, so the burnt ends can pick up even more flavor on the smoker!