Print
Notes
The most difficult part of this recipe is scoring the potatoes, but it's actually way easier than it looks. Use two chopsticks to make sure you don't slice all the way through the potato and remember to slice straight on one side and diagonal on the other.
Soaking the potatoes before you bake them helps to make them intensely crispy once cooked. If you have time to do this overnight, you should, but two hours will also be enough to see a huge difference.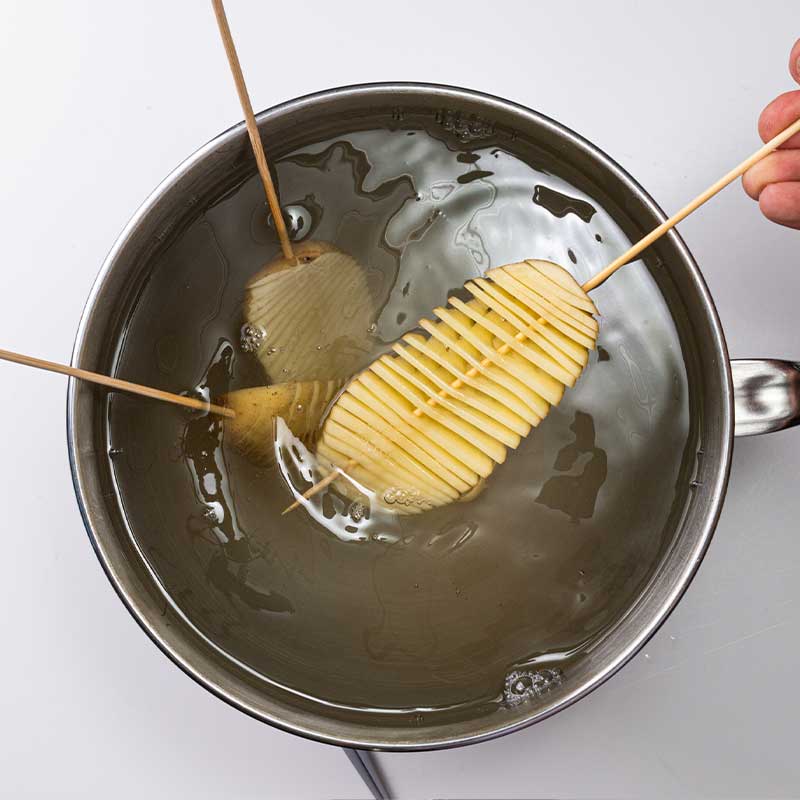 I also recommend coating your potatoes in a spice blend which includes some cornstarch. Cornstarch helps the potatoes to get even crispier and the spices will transform the flavor of your snack.