Print
Notes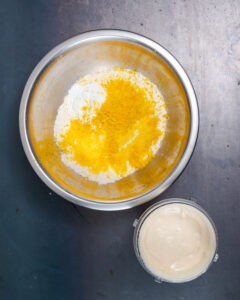 This is a super easy cake recipe, ideal for whipping up in a flash! Just combine your dry ingredients and blend together your wet ingredients before mixing everything together to make your batter.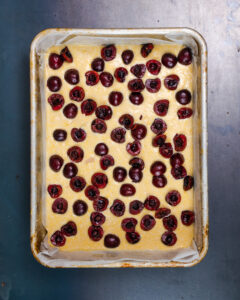 Once the batter is made, arrange the halved cherries over the top of the cake. The batter should be quite shallow so the cherries won't sink to the bottom. This cake works best with fresh, seasonal cherries with a big punchy flavor!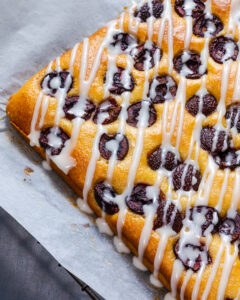 Once baked, drizzle with the almond infused icing and wait for it to set.
Finally slice up the cake into snack-size wedges and serve! You can store the cake covered in the fridge for up to two days.