Print
For the red color, India Tree makes natural red food dye from vegetable pigments. Highly recommended to avoid those fake food colorings!
If you have trouble finding psyllium husks, look in the supplements aisle of your store. It's usually near the fiber supplements such as Metamucil. Don't worry. All the psyllium is doing in this recipe is binding the ingredients together in the absence of eggs!
It might seem like 1 Tbsp red food dye is a lot, but it's essential for getting that red velvet cake color.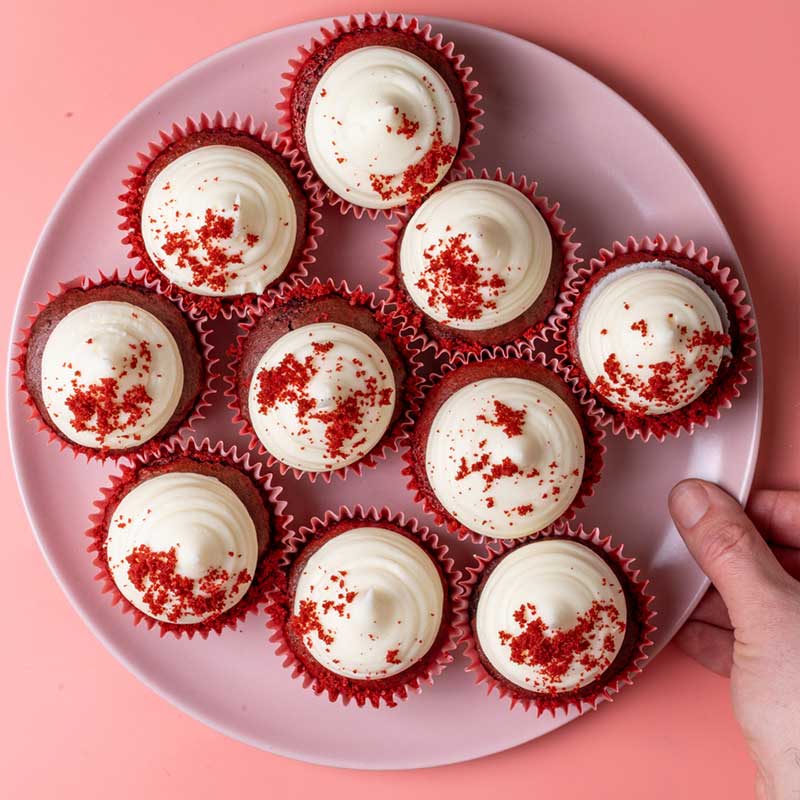 Cream cheese frosting is an important part of red velvet cake. But beware! It's super important that you use your vegan cream cheese at room temperature. Otherwise it'll split. Remove your cream cheese from the fridge at least 4 hours before using it.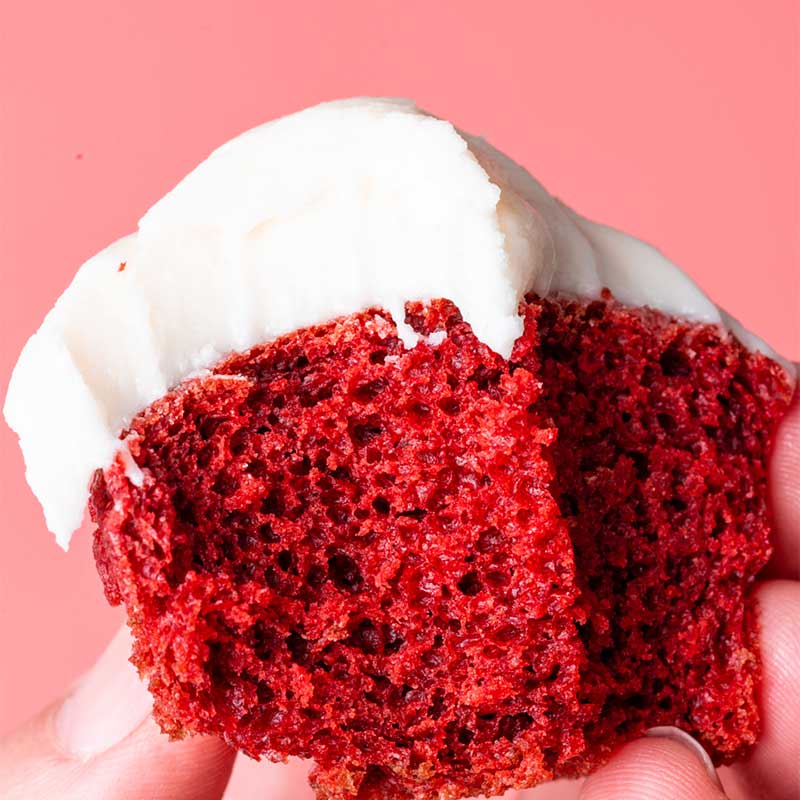 For a delicate, bouncy cake texture, I like to use psyllium husk powder. If you can't find this ingredient, use ground flax or chia seeds instead.