Print
Notes
One of the keys to getting a super chewy, yet light texture is to make sure you whip plenty of air into the dough. Once your vegan butter is melted, Combine with your sugar and thickened psyllium husks and whip it all together until light and fluffy. It's also a good idea to make sure your psyllium husks are completely blended into the mix, as they tend to clump together.
Be sure not to overwork the dough once you've added the flour. You don't want to activate the gluten, so mix until the dough just about forms and then stop.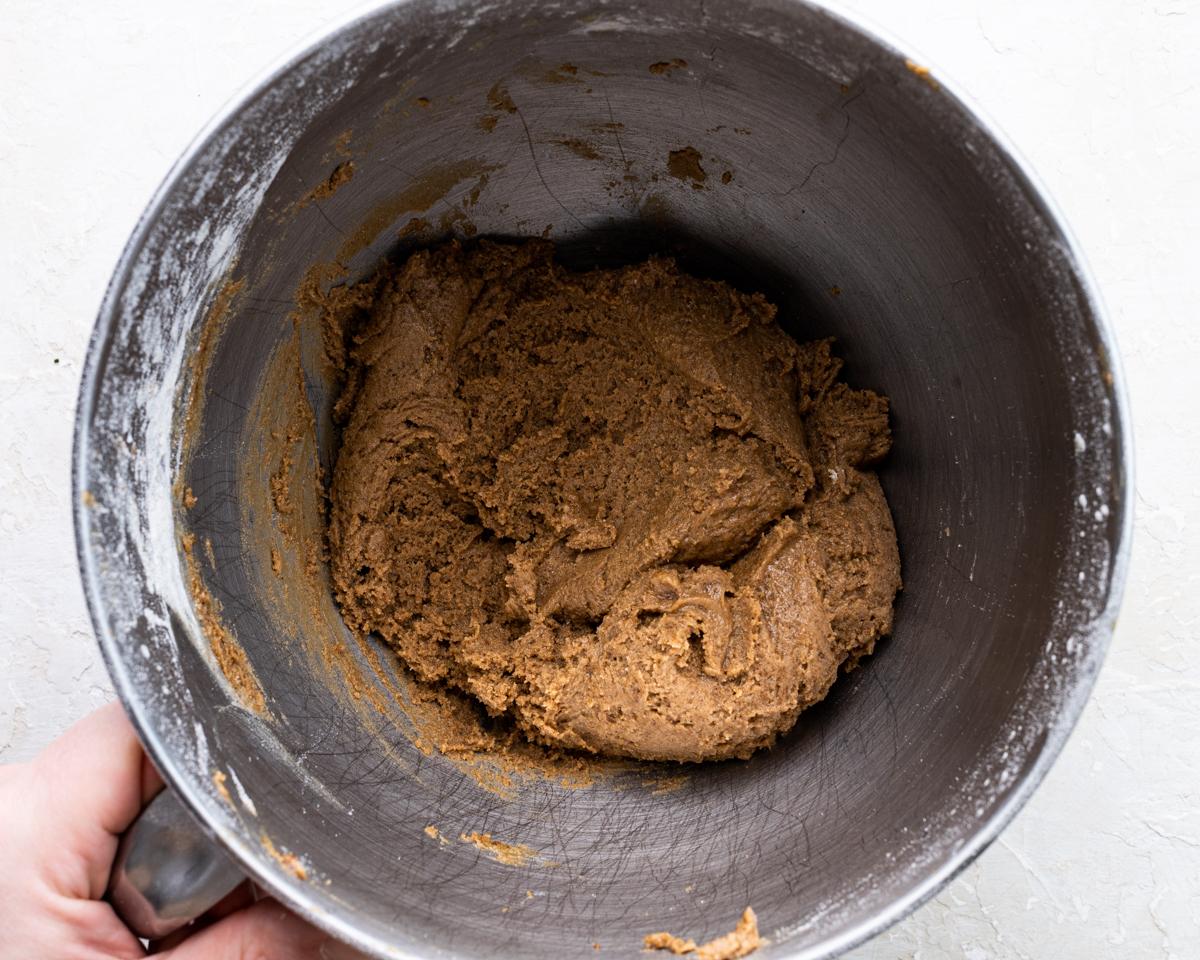 Pre-portion the dough. This makes the whole chilling process much faster. I like to use a cookie scoop to make walnut-sized balls. Arrange them on a tray and refrigerate them for a minimum of one hour.
Before baking, be sure to roll the dough balls in granulated sugar. This will make that crispy exterior even crispier. If you want to freeze the dough balls for a future date, this is the time to do it. Place them in a bag after rolling in sugar and freeze for up to 4 months.