Print
Notes
When it comes to making scones you'll find the less you do, the better they turn out. Here are some tips for getting the perfect crumb!
Freeze Your (Vegan) Butter
Great scones are all about managing the gluten in your flour. We're aiming for crumbly and "short" rather than tough and chewy. When you make scones with warm or even room temperature vegan butter, the moisture content activates the gluten in the flour and makes everything toughen up. By freezing the butter, we stop it from melting too quickly and keep the gluten from activating. Be sure to use a block variety of vegan butter rather than margarine, as margarine has higher water content.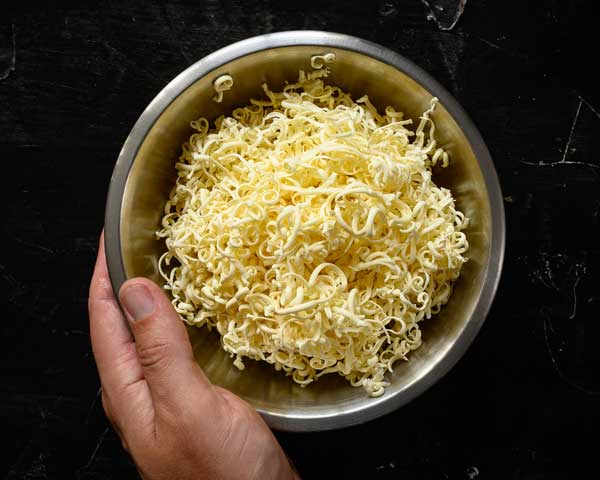 Grate Your (Vegan) Butter
Another GRATE tip for making scones is to grate your butter, rather than just cutting it into cubes. This makes it much easier to incorporate the butter into the flour mixture without "overworking" the flour. The more you work the flour, the more the gluten will develop, so small flecks of butter gives you a nice head start! Also, be sure to use a pastry cutter or a pair of sharp knives to cut the butter into the flour. Using your hands (like some recipes suggest) can warm up the butter and lead to tough scones!
Don't Overmix the Dough
It can be tempting to give everything a really good mix, especially when you add the blackberries – but try not to. For one, you don't want to activate the gluten and end up with tough scones. It's also a good idea because you want to keep your blackberries intact! If you overmix the berries, they'll burst and bleed into the scones meaning no beautiful golden colour on top.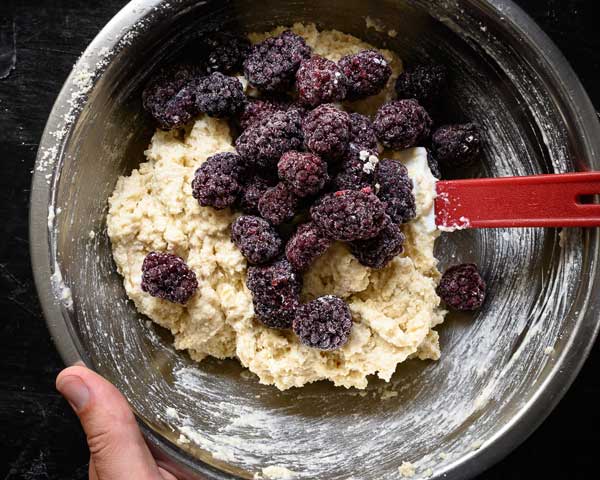 Sprinkle with Granulated Sugar Before Baking
Speaking of the beautiful golden top, be sure to sprinkle your scones with some granulated or demerara sugar right before baking. It'll help them to brown and form a beautifully crumbly exterior.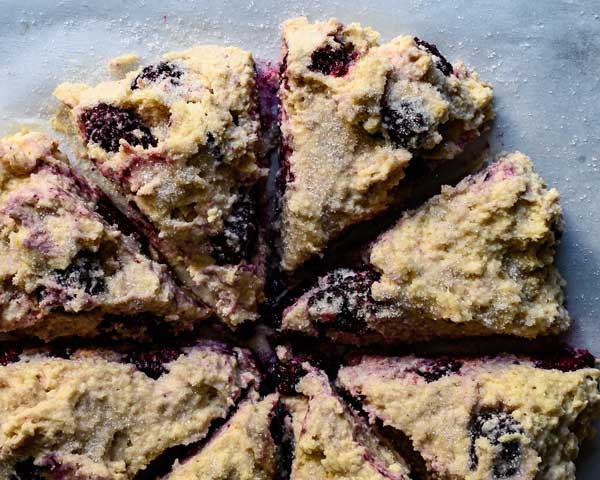 Always Allow to Cool
Straight after baking, scones will be very soft inside, so be sure to allow for some cooling time before serving. A good 30 minutes should do it if they're on a wire cooling rack.