Print
Notes
It's all about nailing the textures, flavors and bringing that familiar, comfort food feeling filled with memories and safety back to our plate.  For us, that's a warming Queso, fondue or creamy, melty, sticky cheese sauce for fries, pizza, jacket potatoes, and Mac & Cheese.  This is definitely on the Wicked side of things, however, it is healthier than any dairy product out there and it can be done with no oil if you're watching calories so keep that in mind.
Over the years we've worked with several chefs and recipes to create mock cream sauces and this one is a great base and staple to make often.  We call it the Wicked Awesome Sauce, cause it is just that, awesome!  If you search our site you'll find a couple of versions of 'cheeze' sauces that are similar, some more healthy than others, all of them delicious and can be switched out for this one in any recipe.
Let's dig in.
This Wicked Awesome Sauce is creamy, dreamy, and on point. Remember the recipe is a guide, it's not gospel.  Make it a couple of times, get used to it, and then play around with it.  Try switching the cauliflower out with Butternut squash, sweet or regular potato.  The miso for Tahini or the PepperJack V-cheese for your favorite V-cheese that you can get near you.
Whatever you call it, it's the perfect creamy sauce for a silky, smooth, lush mac and cheeze, to drizzle over nachos, top a sandwich, spread over pizza or use as a decadent dip. For more wicked healthy ideas on how to use this cheese, check these dishes out!
So when those cheese cravings hit, whip yourself up a batch of this vegan cauliflower cashew cheese sauce and put it on everything.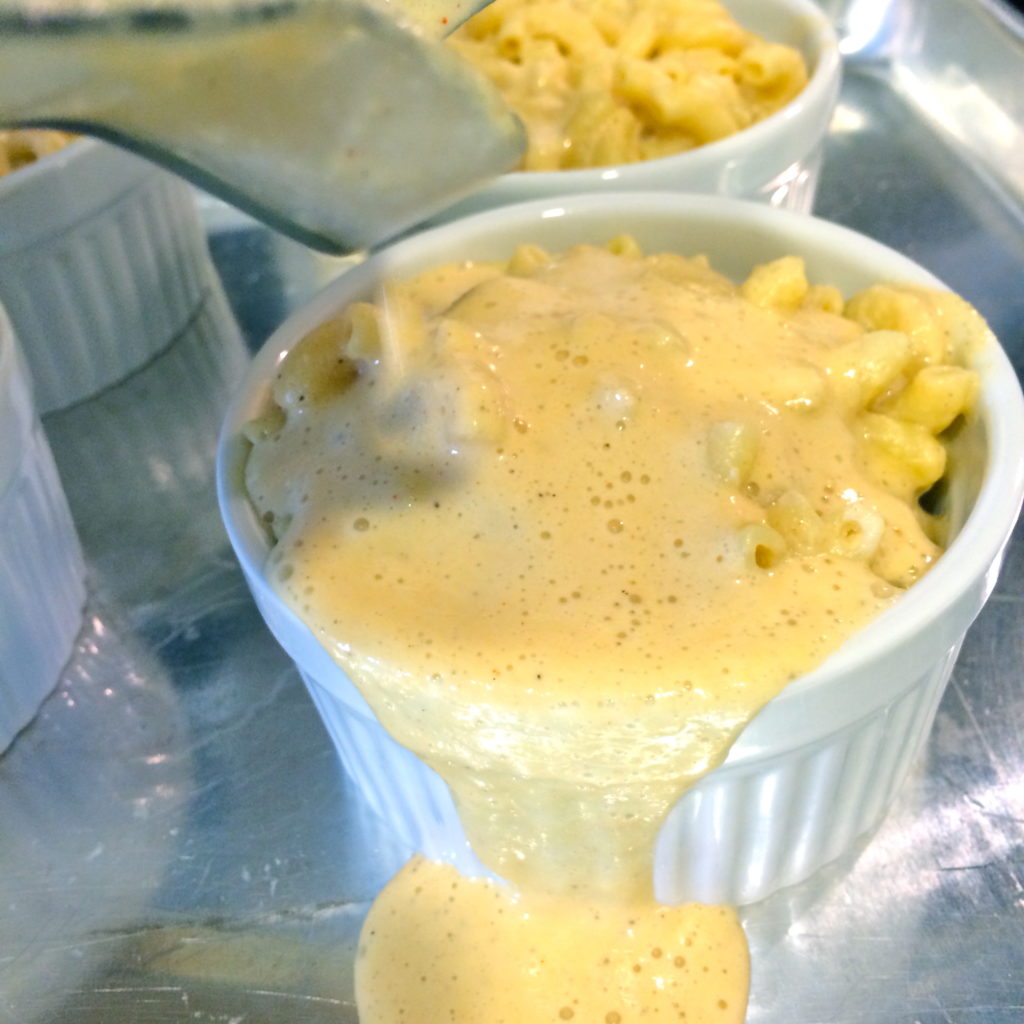 Keep a lookout for the following videos for the best dishes to use this Wicked Awesome vegan cauliflower cashew cheese Sauce.