Print
The "three bowl" method for dredging is the best way to guarantee super crispy tofu. To avoid getting flour and breadcrumbs stuck to your fingers, designate one hand for dunking the tofu in the dry ingredients, and the other hand for dunking in the wet ingredients.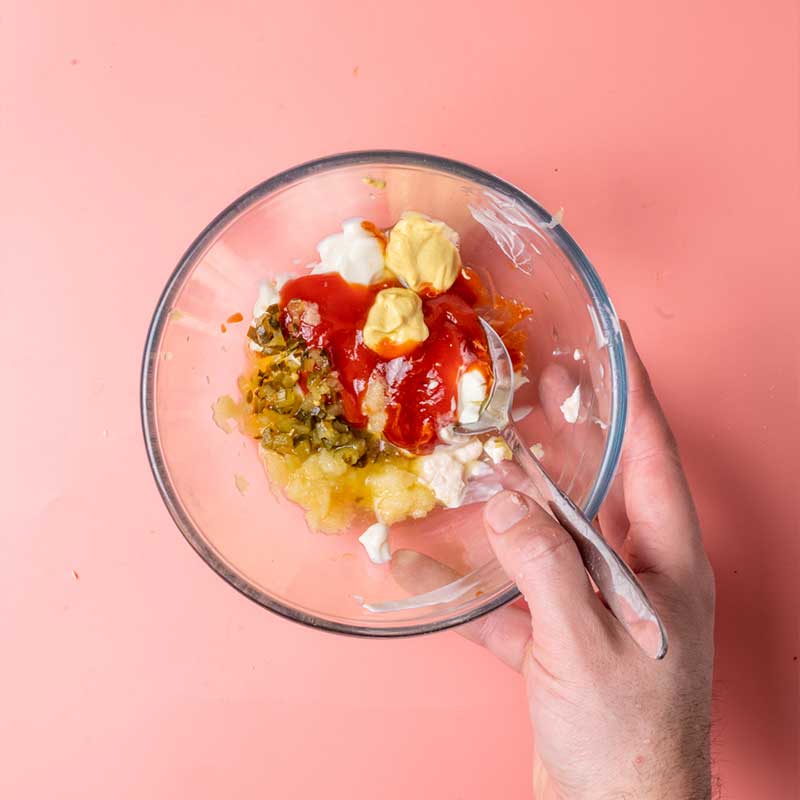 I use this remoulade recipe all the time – it's fairly close to a Russian dressing but with a few extra elements. If you love it as much as I do, transfer any leftovers to a squeezy bottle and refrigerate.
The classic fillings for a po'boy include tomato and lettuce but you can also add pickles, shredded white cabbage or red onion!