Print
Notes
When roasting the carrots for this hummus we don't want them to brown or caramelise too much, as this will make them harder to blend into the hummus. By covering the tin with foil, we allow them to steam-cook so they'll be beautifully soft right the way through.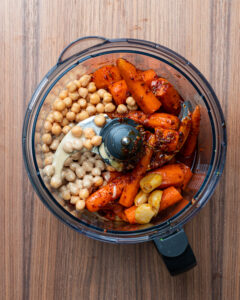 Make sure you use a good quality tahini for your hummus. It should be runny in consistency and the colour of light caramel.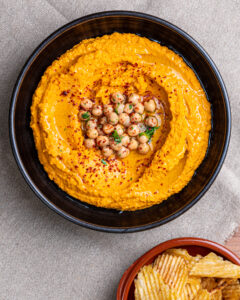 I love to top my hummus with stuff to give it a variation of texture. The easiest way to do this is just to reserve a few tablespoons of chickpeas, toss them in a little lemon juice and cilantro/coriander then spoon over the top.