Print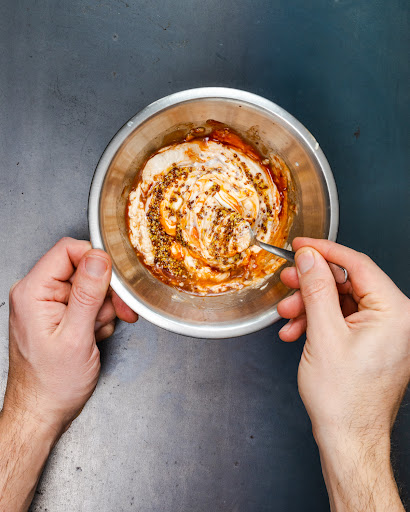 First make the remoulade! It seems like a lot of ingredients but they're all important for getting that perfect cajun vibe. It's zingy and mildly spicy with a little zesty kick – Ideal for dunking!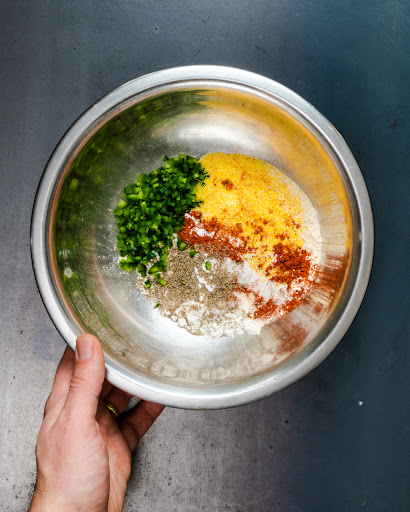 Next we're going to make the hush-puppy batter. Simply stir together the dry ingredients then add the wet – bingo!
Finally, fry up the hush-puppies just a tablespoon at a time. Remember the batter will expand when cooked, so don't spoon too much straight into the oil. Drain on kitchen roll and enjoy!