Print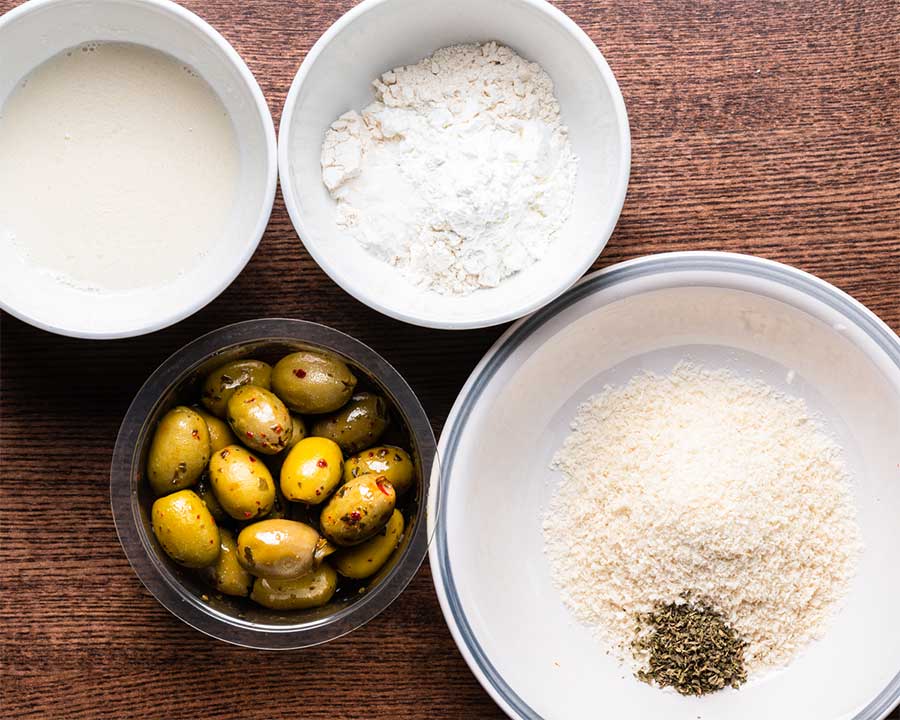 These olives use the three-bowl method. First, you'll coat them in flour. Then you'll dunk them in the soy-milk mixture. Finally, you'll dip them in the panko breadcrumbs.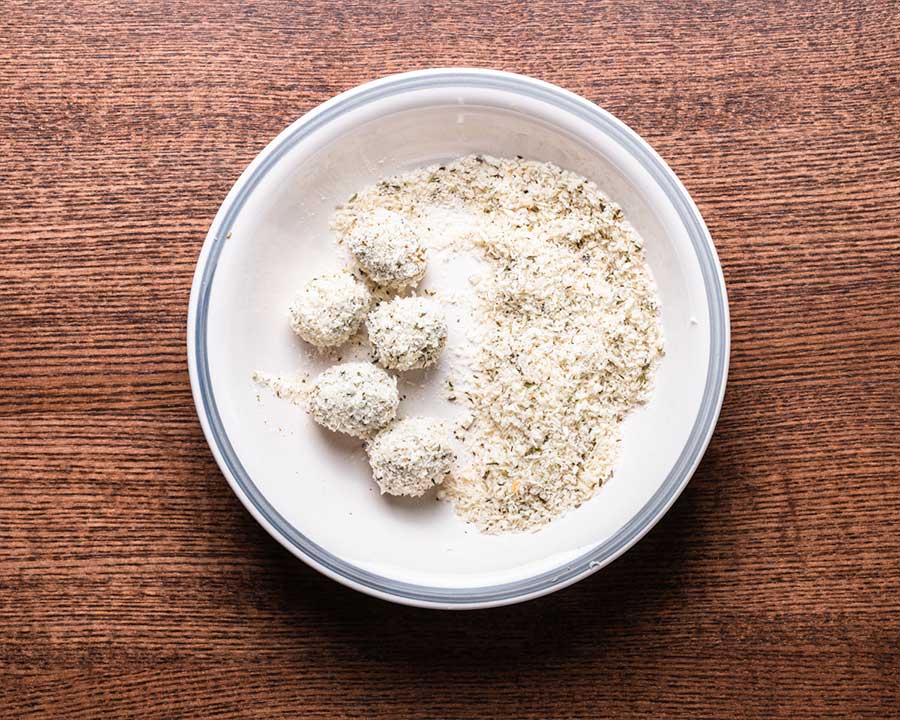 The soy milk helps the panko stick to the olives. Once they're coated, you'll need to fry them almost immediately. The panko will go soggy if you leave them for too long, so don't prep this step too far ahead.
Once fried, remove the olives from the oil and transfer them to paper towels to absorb any excess oil. For that magical cream-crunchy combo, serve with your favourite dip. We like sriracha mayo.