Print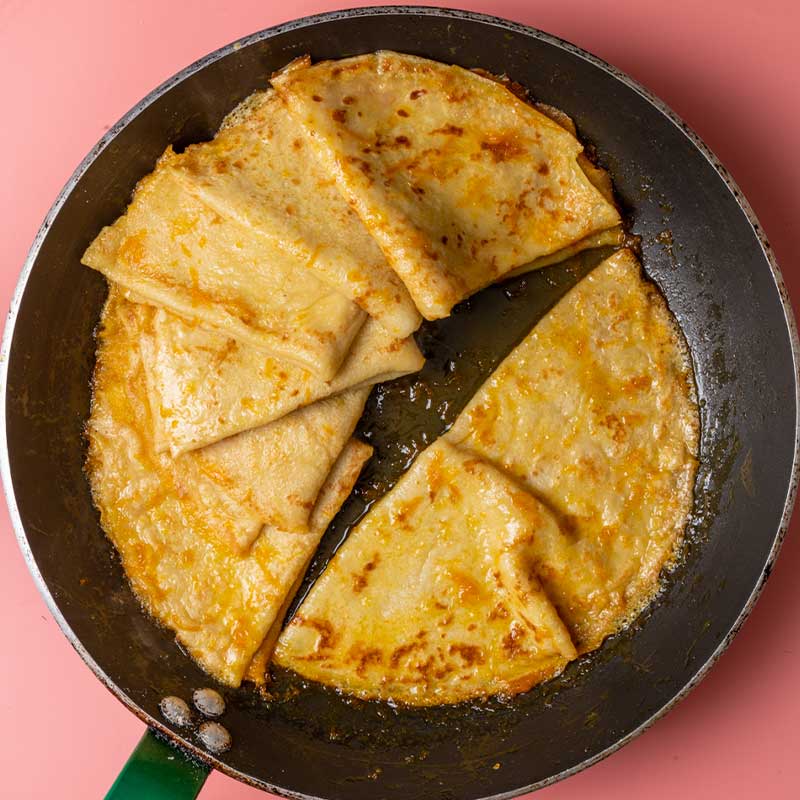 You can make the crepes ahead, but if you're making everything from start to finish, warm a plate to make sure the crepes stay warm. Alternatively, warm your oven slightly and transfer the crepes to a baking tray while you fry the rest.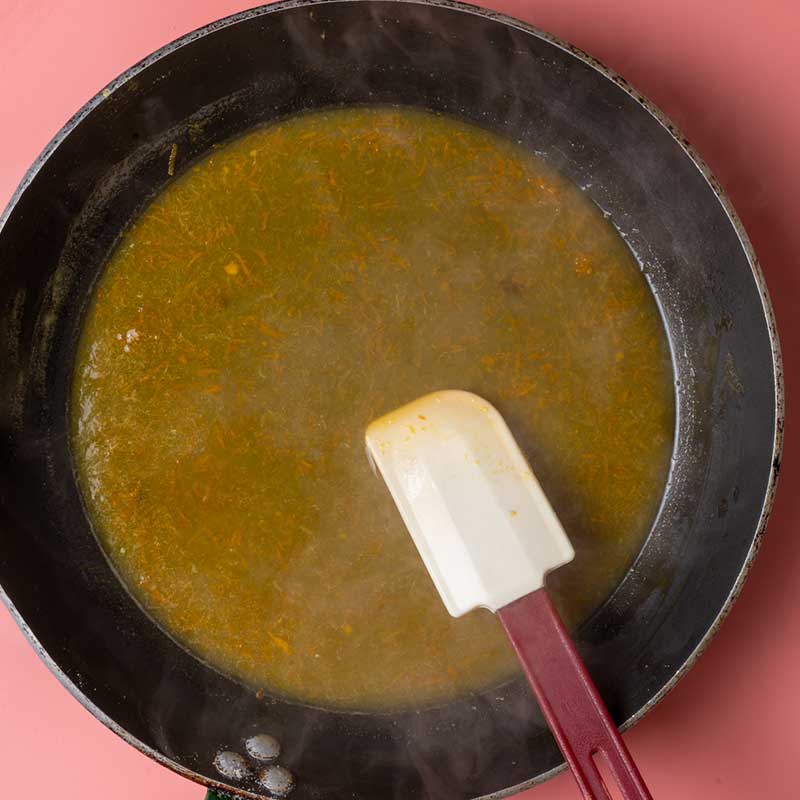 For the sauce, when you add the orange juice to the caramel, there will be a lot of steam and potentially some splattering. The molten sugar will be wicked hot, too, so stand back a bit and be careful when you add the liquids!
To sauce the crepes, add them one at a time to the pan of sauce, dredging them in the sauce. Then fold in half and in half again, but leave them triangles of crepes in the pan to keep them warm. Push each one to the edge of the pan to make room for additional crepes.