Print
The secret to any great mashed potato recipe is to warm your milk and vegan butter before adding. This way your potatoes won't cool down and go lumpy as you're mashing. For this recipe we also took the opportunity to simmer the vegan milk with spring onions, adding even more robust flavour to the colcannon!
Be sure to shred your cabbage and leeks as finely as you can. This will give a lovely smooth texture to your colcannon, rather than a chunky, lumpy one. If you have a kitchen mandoline, this will help!
When topping any casserole with mash, (cottage pie or shepherd's pie too) be sure to apply the mash in a full layer around the edge before placing any in the center. This stops your mash from sinking into the casserole and also prevents the weight of the mash from pushing the casserole over the edge of the dish.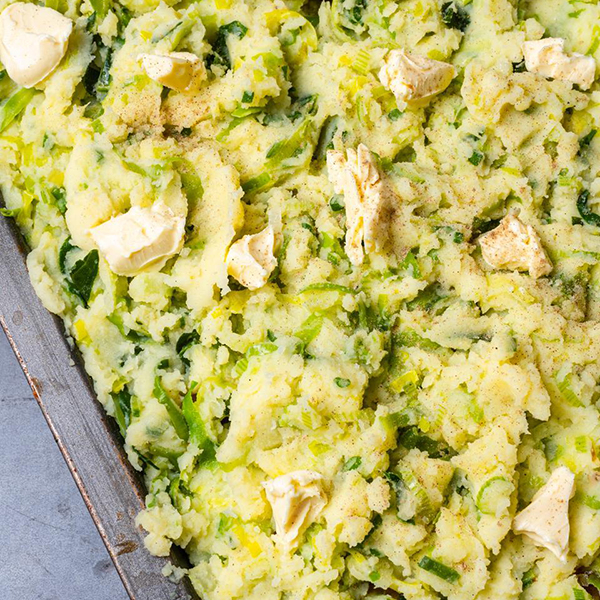 Be sure to top the colcannon with extra vegan butter before baking. The fat helps brown and crisp up any mashed potato peaks!