Print
Notes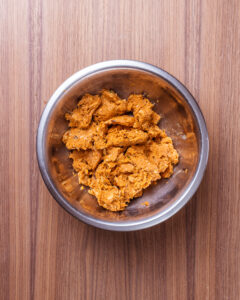 Wicked's BBQ No Pork Burgers are the perfect filling for these vegan sausage rolls because they're incredibly meaty but packed full of BBQ flavour. The onions pair wonderfully with the pork-style texture and everything works incredibly harmoniously!
The key to perfect onions in this scenario is to cook them low and slow. It's best to take at least 10 minutes to cook them before adding the smoky BBQ flavourings.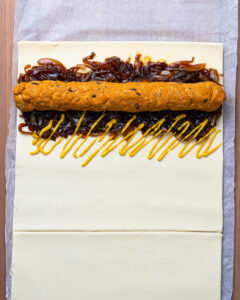 When rolling sausage rolls, keep all the fillings to one side. This will make it easier to wrap them in pastry without everything squeezing out one end.
For the perfect crispy pastry on your sausage roll, be sure to brush with soy milk before baking. I like to sprinkle with sesame seeds too, but any seed will do! Poppy Seed is another favourite!