Mushrooms as meat: we're pressing on in our efforts to make this doable and plant-forward concept into the mainstream. Towards that effort, we're going to be highlighting a shroom around here every now and then, sharing a bit about their history and how we transform this fungi into food. This week, we're featuring morels!
If you have been lucky enough to taste a morel, you know that it's one wicked delicious shroom: delicate but meaty, with honeycomb-like ridges, a hollow inside and a deep, rich flavor unlike anything else. Comin' at ya in grey, black, yellow, tan, white, or golden, morels are wicked fascinating and tasty.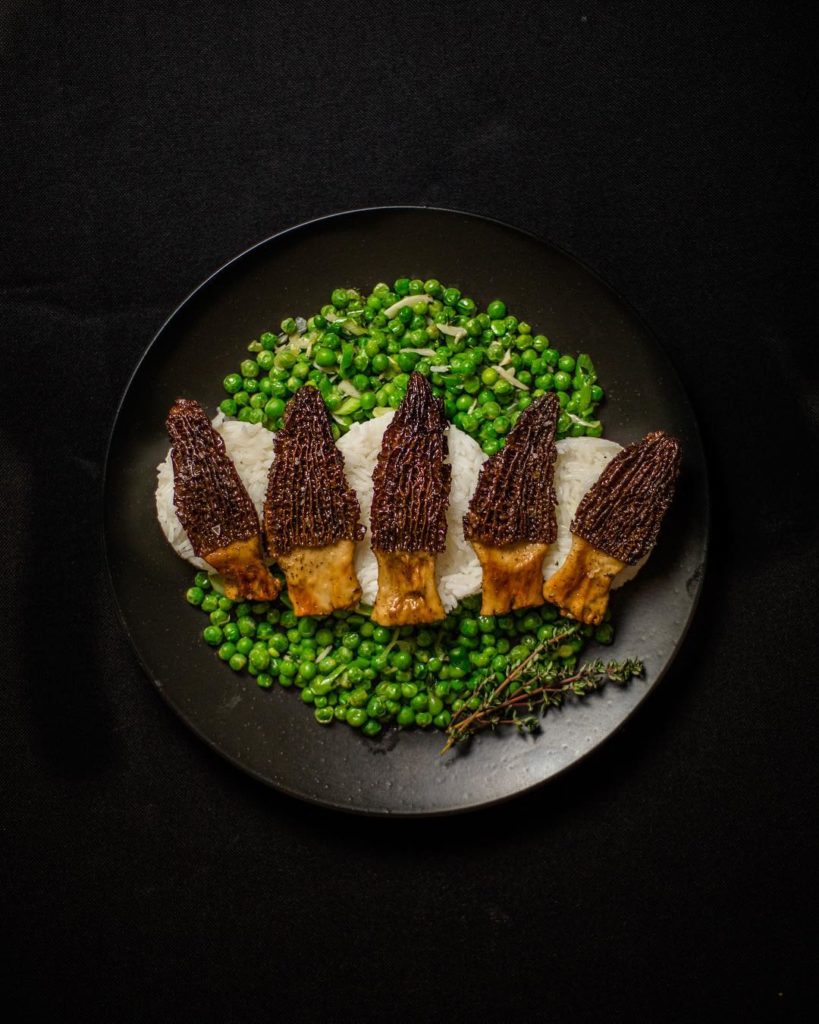 Unlike other mushrooms that can be commercially cultivated, morels prefer to grow in forests. Morels are one of the first fungi to colonize forests that have experienced fires the previous year, and only come up and disappear within a small time frame in the spring in the Northern Hemisphere. Hunting for mushrooms out in the forest is wicked cool if you know what you are doing. If not, find an experienced mushroom forager … don't ever guess!
These fun guys have gotta be cooked. You can saute in a little plant-based buttah, but you know we had to press them too. Served with starchy rice and creamy pasta and peas as shown here was a perfect way to let this shroom shine. If you can't get your hands on fresh ones, you can always buy them dry and give them a soak.
This fungus among us is high in iron, phosphorus, vitamin D and antioxidants. But we love them for their wicked awesome taste and their beauty in any dish.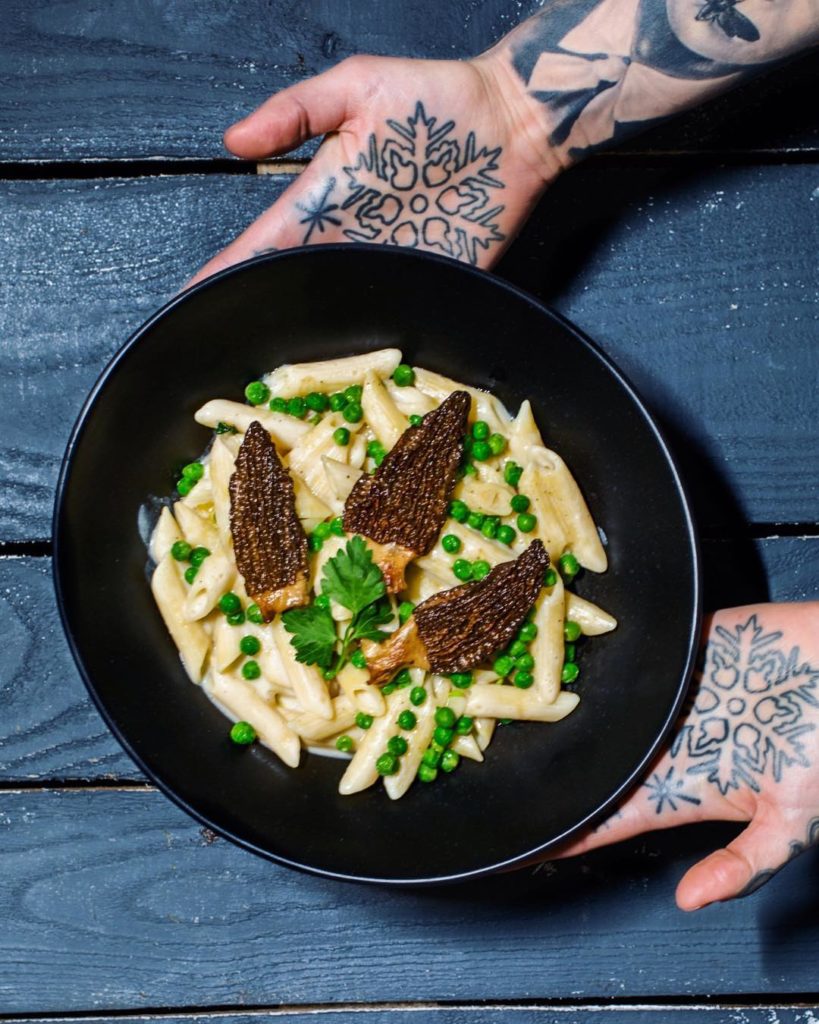 Our mission at Wicked Healthy is to show the abundance, versatility, and how amazing mushrooms are and, in turn, help create the demand. If you want them, people will grow them. It's easy enough for people to cultivate them if there is a demand for them so ask you're local specialty grocer, farmer's market or mushroom growers. If we keep asking someone will surely hear us. Heck, it's way easier than raising any animal and tending to any feed lot and lends it self well to beneficial activities and good karma. Mushrooms are the most natural meat solution and we're proving that everyday.