Print
This comfort food dish originated in Sicily around the city of Marsala, where Marsala wine is produced. We're of course departing a bit from the traditional preparation by using seitan here, which is completely plant-based, hearty, and wicked delicious. This "wheat meat" option is easy to make yourself or buy prepared. We suggest aiming for a good sear along the edges of the seitan, which provides a good textural contrast to the softer portion towards the center. Once you've done that, the seitan is then smothered in a flavorful, slightly-sweet Marsala sauce and served with smashed potatoes and roasted broccoli.
Marsala wine is a key ingredient here, as it imparts a hint of sweetness in the sauce, which works perfectly with mushrooms, garlic and shallots, developing a thicker consistency as it's slowly reduced.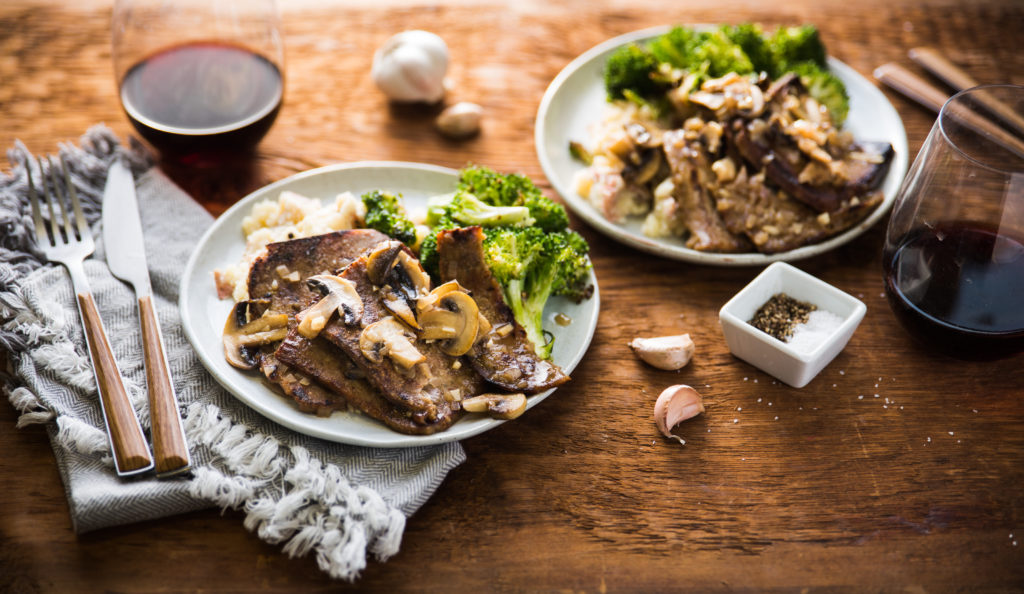 We're totally into this, especially with cooler weather on its way. Less than 45 minutes, filling, wicked healthy and maybe your next go-to weeknight dinner!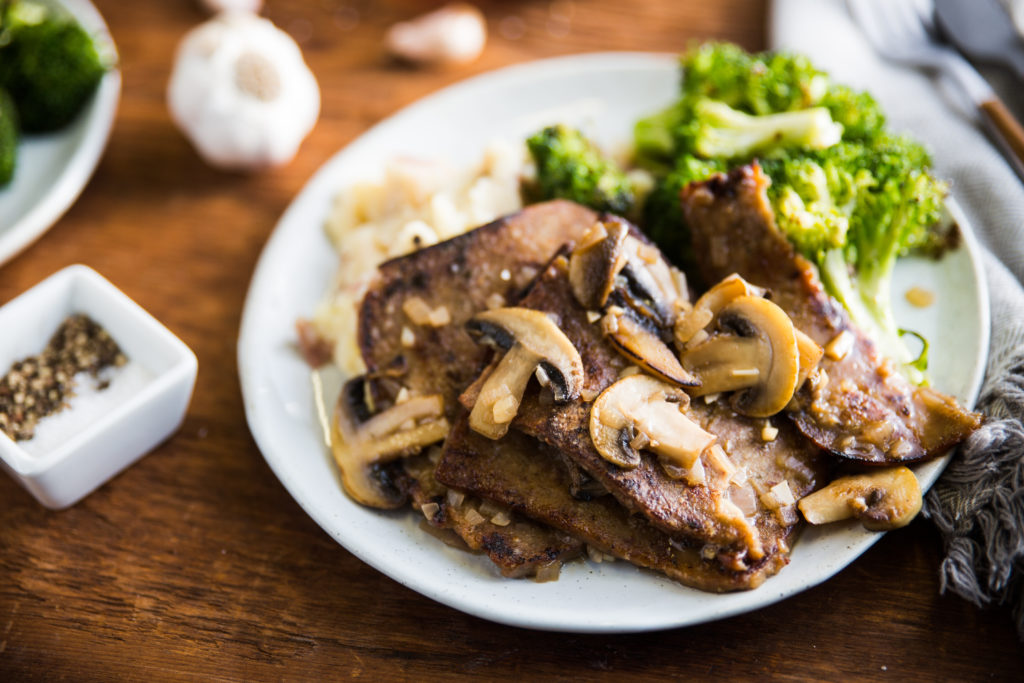 If you'd like to make this seitan marsala, we've included a variation of it below, but you can also sign up at Purple Carrotto receive all of the pre-measured ingredients to make this Wicked Healthy meal! First-time customers can get $30 off via this link or by entering the promo code "wickedhealthy" at sign-up.

In case you missed it, check out our past interview with Andy Levitt, CEO and Founder of Purple Carrot, and check out our other Purple Carrot recipes here!