Print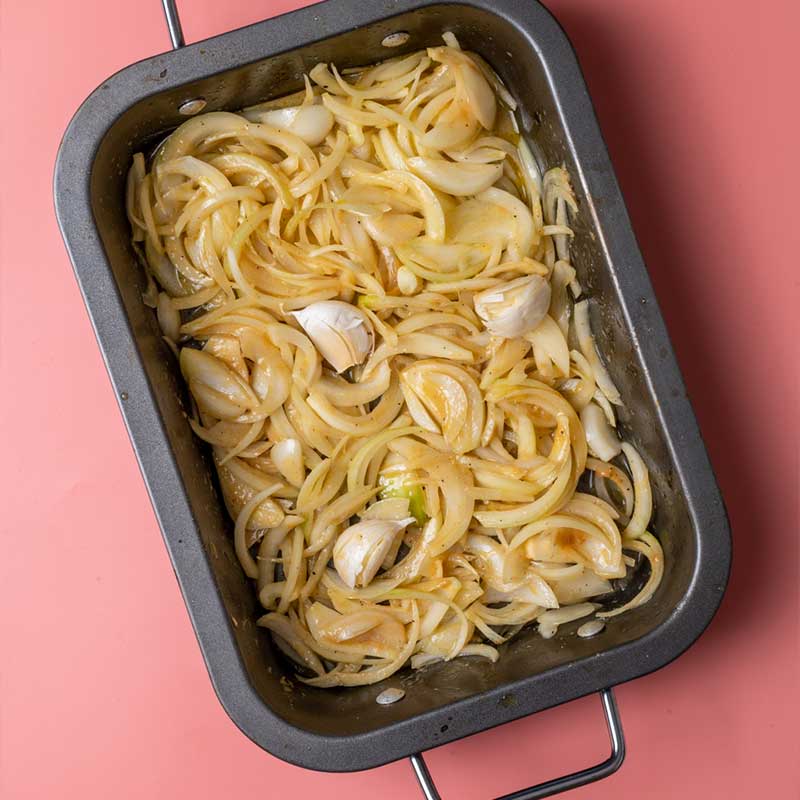 To make sure the onions don't caramelise too quickly, I like to cover the roasting tin with foil for the first half of the oven time. After this, I remove the foil and return to the oven, to give the onions plenty of colour.
Vegan cream cheese tends to split if processed while still cold. When you make this recipe, take the vegan cream cheese out of the fridge at least 4 hours before you intend to use it.
I like my dip to have a mixture of chunky onions and even bigger slices of onion. If you like this texture too, pulse the dip a few times but don't blend smooth. Top with some reserved roasted onions right before serving. Add some chopped chives too!