Print
Notes
Here's a step by step guide to making the world's fudgiest brownies – and lucky for you – it's super simple!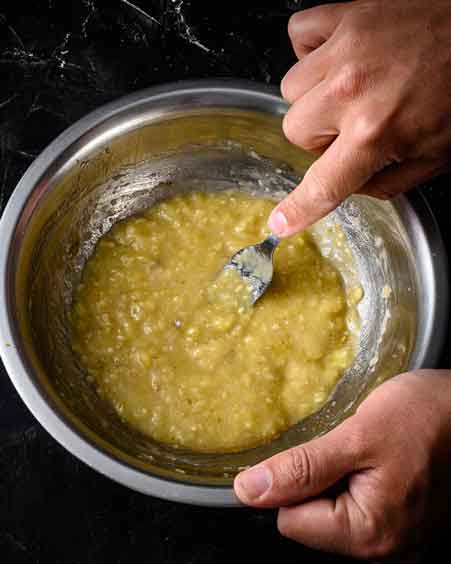 Mash your Bananas
Bananas do two things in this recipe: they bring bold banana flavour (obviously!) but also act as an egg replacement. This means they help to keep this recipe super fudgy and indulgent. Peel them, mash them, add your vanilla and set them aside.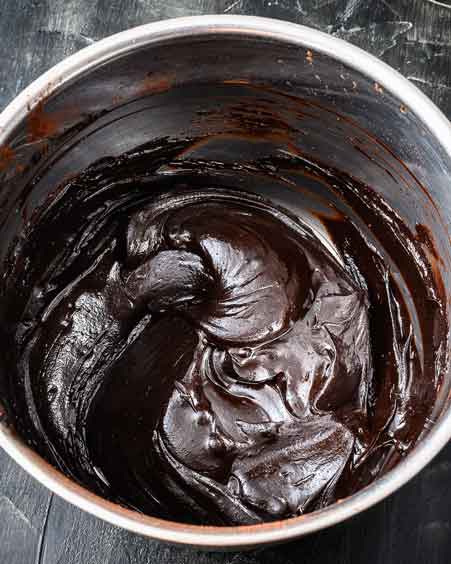 Make the Cocoa "Liquor"
This sounds way fancier than it is. It's just a rather traditional method to get the most flavour out of your cocoa. Many people treat cocoa as another "dry" ingredient, adding it along with the flour, salt, etc. But if you combine cocoa with melted vegan butter like a "wet" ingredient, the final flavour is much stronger. Just melt your vegan butter in a saucepan and whisk in the cocoa until everything looks smooth and glossy.
Add the Bananas, Soy Milk and Sugar
It's now time to add the mashed bananas to the cocoa liquor. All the excess moisture can sometimes cause the cocoa mixture to split, but don't worry. We're going to add a little soy milk too, which will solve the problem. Soy milk is naturally high in lecithin which is a really powerful emulsifier. It'll help stop the vegan butter and water from the bananas from splitting.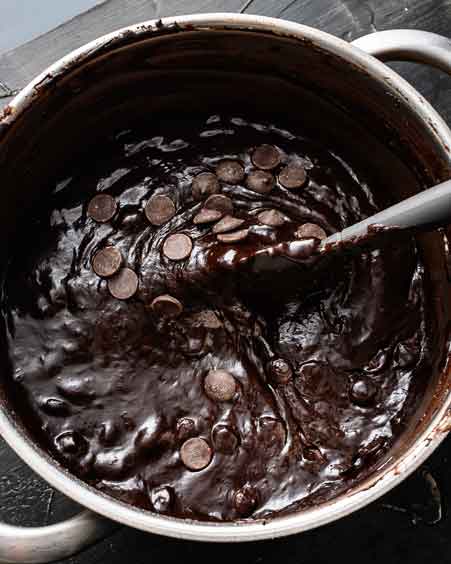 Add the Dry Ingredients
Here's where we add the flour, espresso powder, salt, and chocolate chips. The espresso powder is really here just to help take the flavour of these brownies even deeper. It adds bitterness to the chocolate flavour which makes these guys taste extra special. Be sure to use good, dark chocolate. Most chocolate over 65% cocoa solids is vegan but always check the label.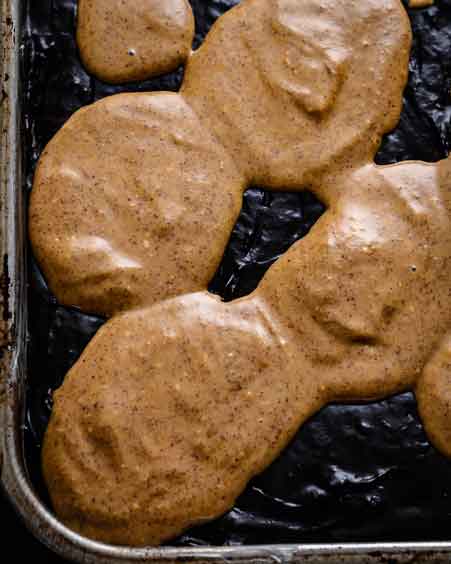 Top With Peanut Butter and Swirl
Here's where the PB gets involved. Try to use a 100% peanut, palm oil-free variety. Not only are they better for the planet but they're tastier and slightly runnier, which means they swirl into the batter perfectly. Transfer your brownie batter to the baking tin and top with a few spoonfuls of peanut butter. Use a bamboo skewer to swirl gently, but don't go crazy. We want most of the peanut butter to sit on the top of the brownies.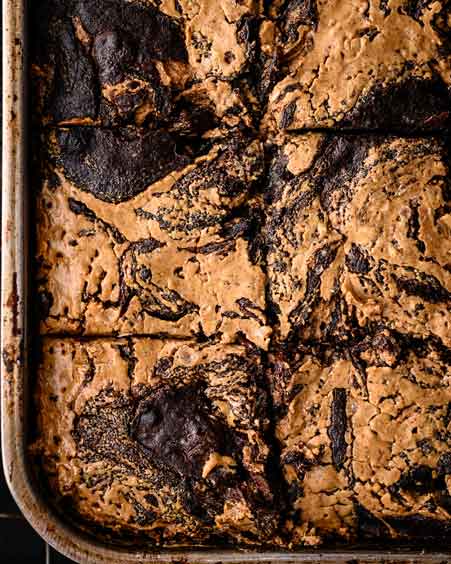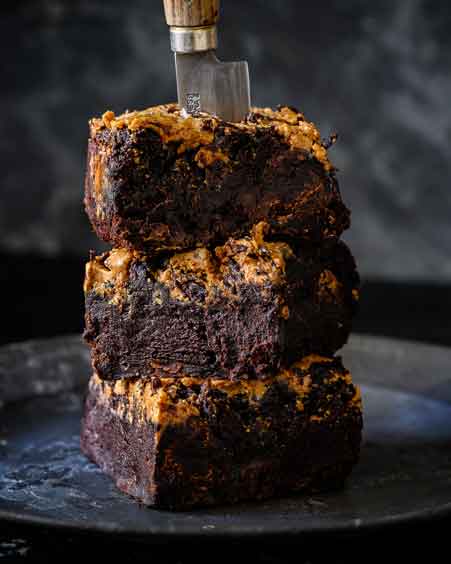 Bake, Cool and Serve
Top with a little sprinkle of flaky sea salt and bake the brownies at 170c fan for 40 minutes. They won't necessarily look "done" when finished – the centre will still be a little jiggly but don't worry. This bit will become beautifully fudgy once they're cooled. Let them chill before slicing into around 18 squares and serving!