Print
Notes
This cheesecake is no-bake, which means easy peasy, but here's a breakdown of the process with a few extra tips thrown in.
Make the Base
The recipe calls for lotus biscuits, but that's mostly because they're my favourite biscuit in the world. You can use digestives instead (or vegan graham crackers) but I find that the caramel flavour of lotus biscuits work really well with the vanilla of this cheesecake. Just grind the biscuits into a rough crumb in a food processor and mix in the melted vegan butter. Press into the base of a spring-form cake tin and you're good to go!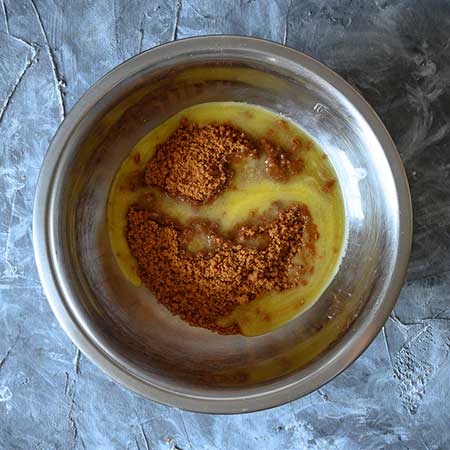 Make the Filling
A lot of vegan cheesecakes use agar to help them set, but I find this makes the texture gelatinous instead of creamy. Instead, we're using cocoa butter and coconut oil, which are solid at room temperature, to help make the cheesecake set when refrigerated. Melt the cocoa butter and the coconut oil, then blend until smooth. Pour over the base and place in the fridge to set.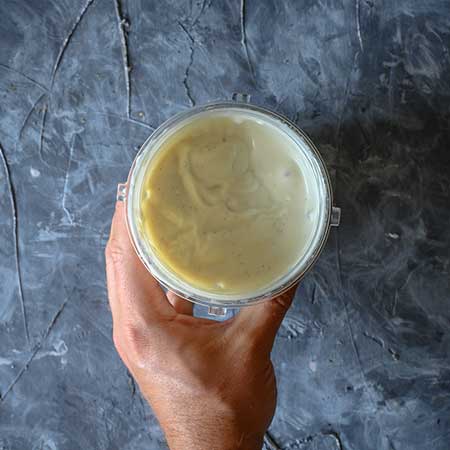 Roast the Apricots
Apricots are a perfect topping for this cheesecake because they're sharp enough to balance out the creaminess of the vanilla filling. Roasting them brings out the extra sweetness and the added vanilla ties the whole thing together. Roast the apricots until soft but not mushy – you want them to hold their shape. Allow them to cool completely before assembling the cheesecake.
Top the Cheesecake
Use the back of a teaspoon to check that the cheesecake is set enough to handle being topped with the apricots. If you're good to go, place the cooled apricots on top and return to the fridge to set fully.