We've taken the street tacos concept and made them more of a driveway taco anyone can do at home. Tacos are one of our favorite things to make and serve. The combinations are endless and by manipulating Maitake mushrooms in such a way we can replace any meat.
The patented wicked healthy 'press method' condenses the mushroom muscles creating a texture and form similar to that of marbling, creating a flavor that is pretty much, AWESOME! Try this out, share your pictures and tag Wicked Healthy. Would love to see the magic working in your home.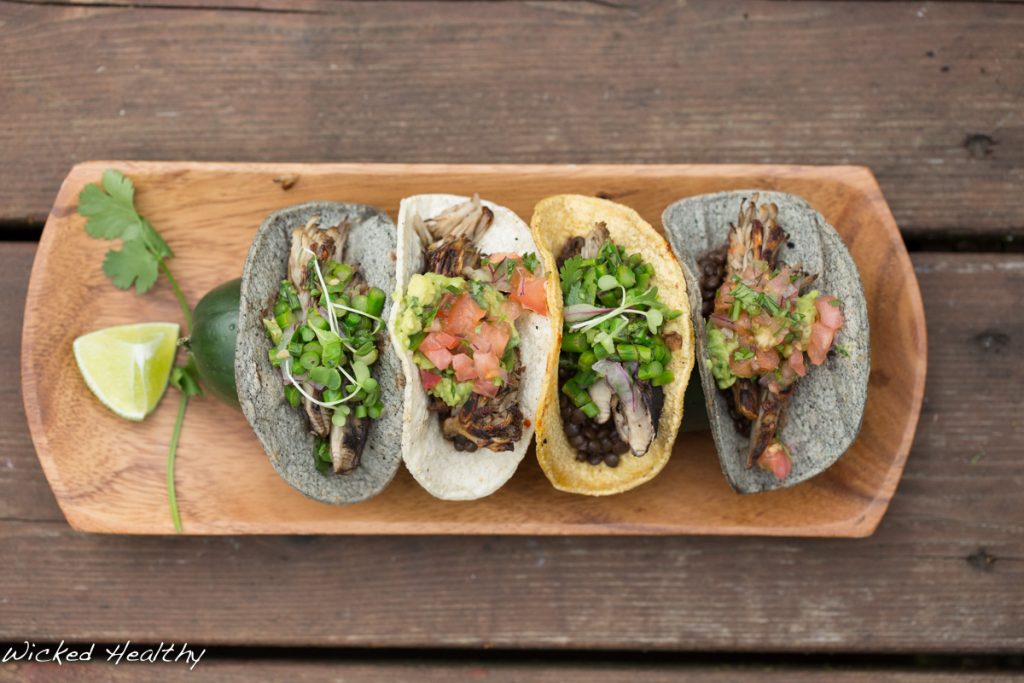 The recipe for these Shredded Maitake Chicken' Tacos, is featured in the video below. Check out our other Taco Takeover recipe, Chocolate Chili Pepper Caviar Lentils.
RECIPES
Shredded Maitake Chicken'

INGREDIENTS
1/2 lb Maitake Mushrooms (as shredded Chicken') roughly 5-6 medium clusters
2 tsp oil or spray can canola
1 tsp cumin
1/2 tsp salt, coarse grind, local Jacobsen's Sea Salt
1/2 t pepper
2 T Ninja Squirrel Sriracha
METHOD
1. Heat oven to 375.
2. Heat cast iron pan on medium heat, add 1 tsp oil right before you begin to cook mushrooms.
3. On 1/2 sheet pan, lay out all mushrooms in whole clusters, drizzle and dab 1 t of oil to the mushrooms. Apply a light coat in which the seasoning will stick to, sprinkle dry seasoning then add to heated cast iron pan and weigh down with additional cast iron pan, a brick wrapped in tin foil or heavier cover to create a press. Cook for 2 -3 minutes the flip over (make sure there is a little bit of oil on the pan when flipping the first time to eliminate any sticking and tearing of the steaks. Sprinkle a bit more of seasoning and then press down with pan again. Repeat this process several times until mushrooms are condensed and pressed into crispy golden brown steaks with no liquid in the pan.
NOTE – depending on the mushrooms (cause they're all different) some will leach more liquid than others. Don't fret it might take a couple minutes longer to cook but the liquid will dissipate.
4. After they are pressed and golden, remove mushrooms from heat and brush or dab the Ninja Squirrel sriracha on both sides then either assemble on a 1/2 sheet pan or place cast iron directly in oven and bake at 375 for an additional 10-15 minutes to crisp. allow several minutes to cool before shredding or cutting.
5. Shred by hand or rough chop with knife to make taco toppers. This can also be done ahead of time and reheated for 10 minutes in the oven before serving.
Grilled Spare Grass (Asparagus Taco Ticklers)
INGREDIENTS
1 bunch of asparagus (roughly 12-15 spears, trimmed 2 inches from bottom)
1/2 tsp oil, canola or olive
1/2 C small diced red onion or half of a medium red onion diced
1/4 C lightly packed, rough chopped cilantro
1 lime, juiced
pinch of salt & pepper
1 tsp diced jalapeno
METHOD
1. Asparagus: massage with a few drops of oil to coat, pinch of salt and pepper and grill for no more than one minute to soften and make the color pop vibrant green. We're looking to still keep them crisp to the bite. Remove from heat, let cool and then dice into small 1/4 inch rounds and add to medium size bowl.
2. Add diced red onion, cilantro, lime juice, season with salt and pepper and mix together well.
Cucumber Taco Holder
1 cucumber can hold from 2-4 tacos depending on the size.
Choose thicker straighter cucumbers, slice a 1/4 inch thin slice lengthwise to make it stable to sit flat.
Carve out at a diagonal 2 inch wide sections that go 1/2 way to bottom of cucumber (be sure not to cut through or it will break).
Remove cucumber sections and save for a salad later.
Building Tacos:
You'll need-
Tortillas: We used Three Sisters Nixtamal fresh local Portland tortillas
Chocolate Chili Pepper Lentils
Grilled Spare Grass Salsa
Fresh Guacamole
Fresh Pico Salsa: Diced tomatoes, red onion, lime juice, cilantro
Cilantro for garnish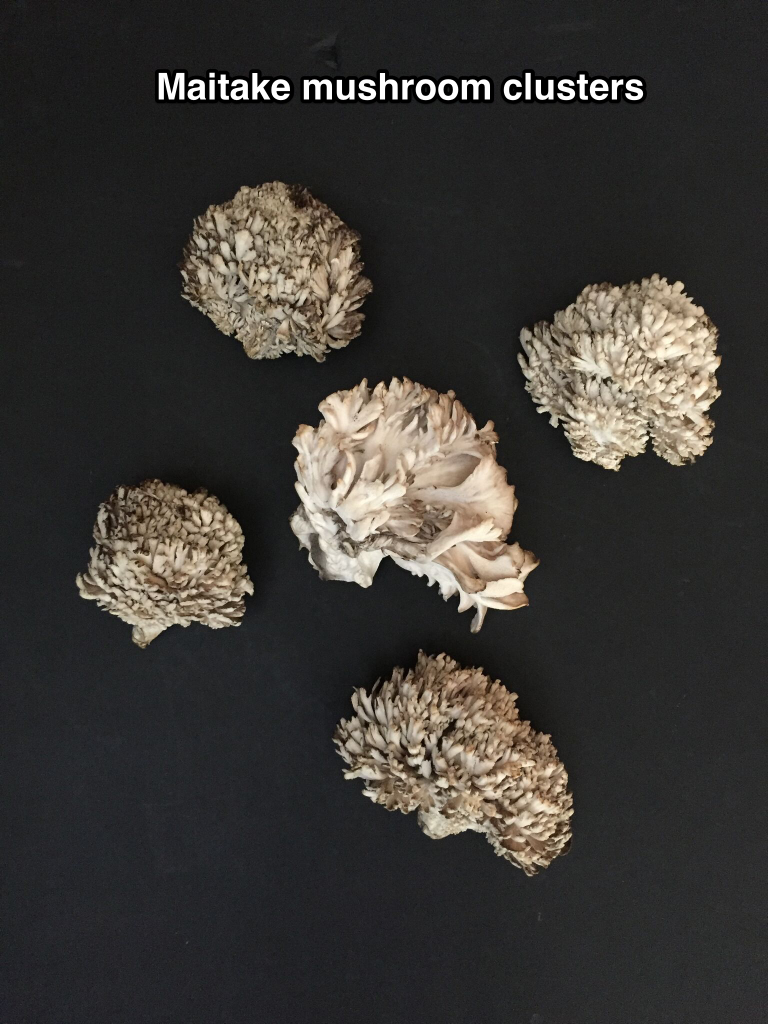 Ira Chute: producer, camera dude
Clyde Burley: director, producer, camera dude
Andy Pickard: Editor
Jason De La Rosa: Editor
Derek Sarno: Wicked Healthy, Free style plant pushing chef
Chad Sarno: Wicked Healthy Chef, Rouxbe VP Plant Pushing Culinary
Zelda: Ninja Squirrel Queen Mascot
Brother Chad was busy teaching a ROUXBE class during the filming of these Wicked vids. Please sign up for our newsletter and keep watch for more Wicked Healthy shenanigans to come.