Print
Today we're going to show you how to set up a potato serving station for your next gathering with family or friends. First, we're going to create a perfect baked potato that's a blank canvas for topping with a plant-based protein and a variety of vegetables for your guests to choose from. Think taco, salad or noodle bar gone wild with chili and potato style!
The more assorted the toppings offered, the better, if you ask us. However, we think that the array of toppings listed in the recipe below add just the right amount of heartiness, color, texture and richness to the potato. We love using Kite Hill brand's unsweetened, almond-based yogurt here. We love the simplicity of ingredients in the yogurt over plant-based sour cream, which can be loaded with hydrogenated oils.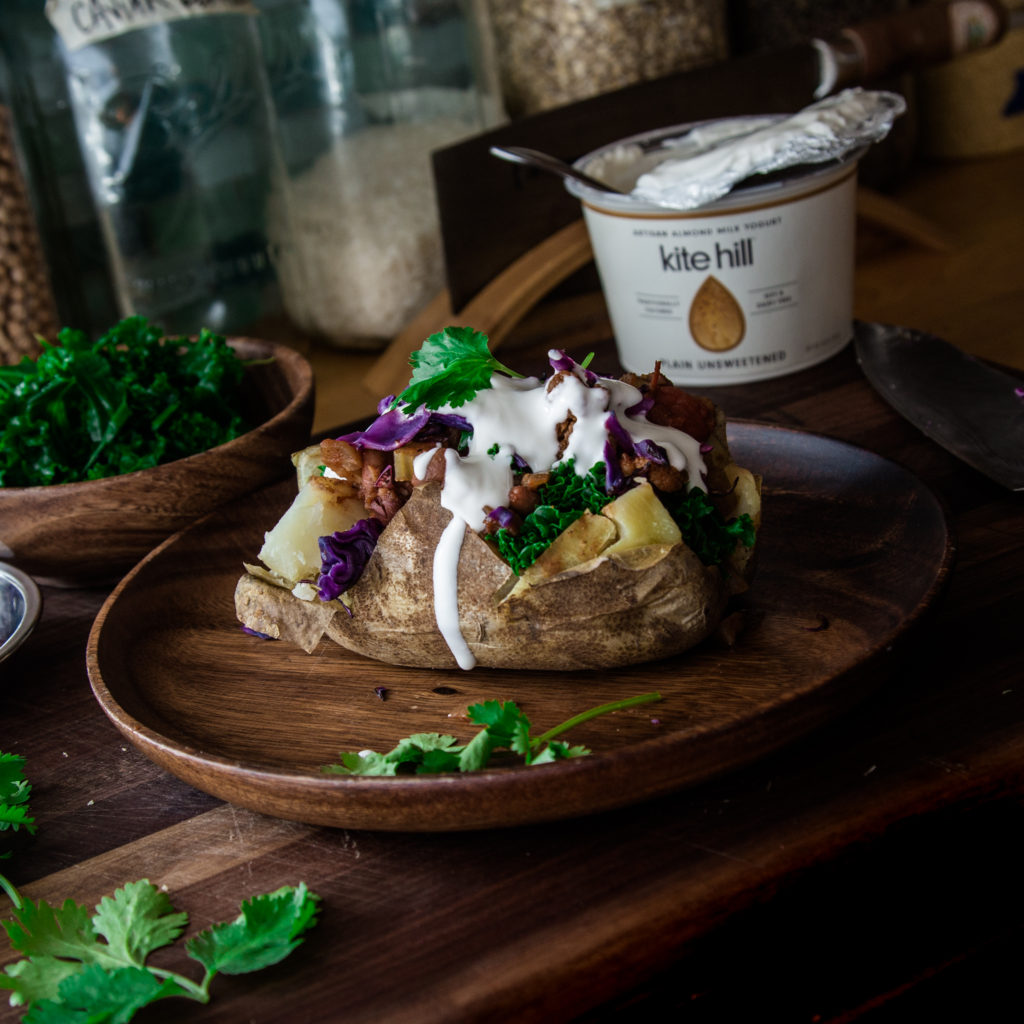 Did you know that potatoes are a good source of Vitamin C, B6 and Potassium? Red cabbage and kale are also good sources of Vitamin A, C, Calcium and Iron. This, along with all of the other plant-based components, makes it a wicked nutritionally sound meal!
While your potatoes are baking, set up your serving station. To steam the kale and cabbage, use a steamer basket or bamboo steamer. If you prefer to use a skillet to prep the cabbage instead, preheat it over high heat and allow it to sear for about 15 seconds. Serve all of the suggested items in separate serving bowls in a line.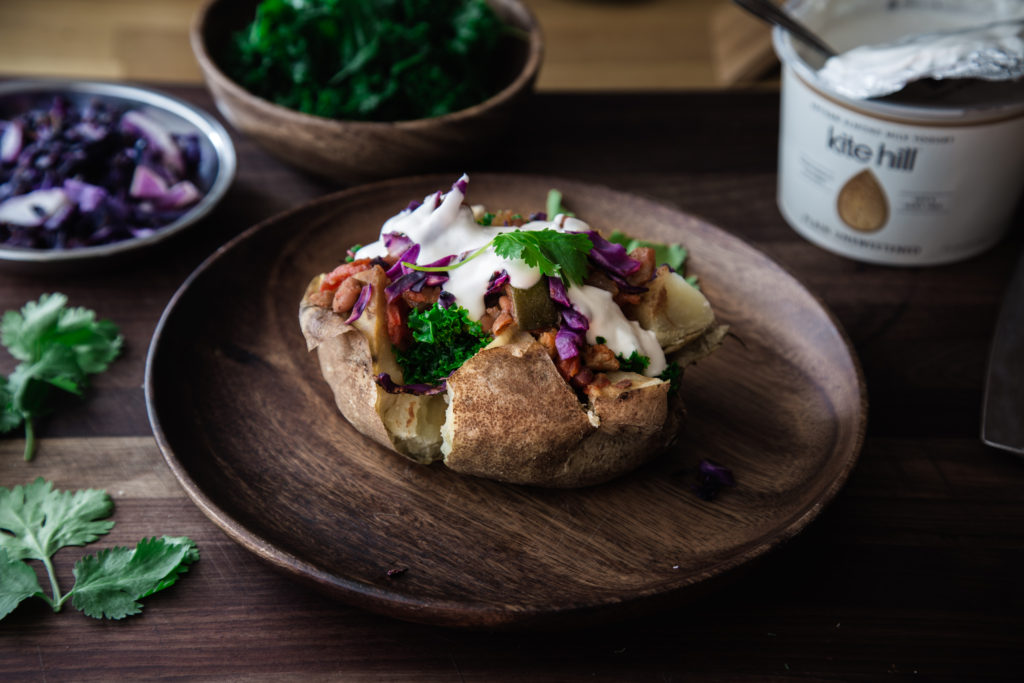 Serve warm and plan for your guests or family to ask for seconds!