Print
Our goal as chefs is to introduce new, exciting and inspiring foods and methods of cooking plants that will induce eating healthier no matter what diet you identify yourself with. Restaurants and grocers need more plant-based options, more choices that contain no animal products and we're working on the coolest solutions we know how.
We want to show how to serve great food that is familiar, that promotes and saves the lives of people and animals at the same time. Our mission is not to make vegans be more vegan, we're already there. We're plant pushers, not meat shamers. No one ever gets anywhere by opposing force with force so we'll just show how to do the food. We want all people to find success with this and see how friggin' cool it is to focus on cooking veggies and the good that comes from it. Lofty and dream-like maybe. However, if we aren't doing something of benefit to serve others, then why are we doing it at all?
Now, enough mumbo jumbo, let's talk about the guts of this post, the meat' part or cold cuts as we're gonna call them. They too come from this same ugly ole root veggie thing called celeriac. The same thing we're doing as the pot roast with (yes it sounds like a monster, yes it's pretty dang ugly and yes, I think I even recall Godzilla kicking its ass on Creature Double Feature back in the day).
For the pot roast, this is a great family style or do-ahead-meal for the week. And it's pretty much the same process to create the lunch time cold cuts. It's roasted whole in such a way that it's soft enough and dense enough to eat on the spot or after it's been chilled it can be shaved and sliced into cold cuts, brined and marinated any way we like … it pretty much let me have my way with it.
This is very similar process as to how all those gross processed meat slabs the deli counter sells are treated but without the BS. This is a cruelty-free, animal-free plant pushers delight!
No Nitrates
No Sulfates
No Animal flesh
No Soy
No Seitan
No Molecular gastronomic discoveries
No Gluten
No processed BS of anykind
Here's the gist of it. Toss some veggies into a Dutch oven. Keep the celeriac unpeeled, scrub it like your kid was just mud wresting with the neighborhood squirrels. Then slather that baby down with a little oil and roast low and slow until it's easily pierced with a skewer and still has some spring in its step, about three to four hours. If it's over cooked it will tend to be mushy, we're looking for a slight bit of firmness and al dente bite to it, just enough so it holds its shape well.
How to turn your roasted celeriac root into Celeriac Monster cold cuts!
Options for flavoring the exterior before roasting. Note: treat it just like a rib eye roast for people familiar with cooking meats. For us tree huggers just disregard that part. It's good to leave the skin on and just scrub well and remove any major branches (it adds character and a crusty edge when sliced). Coat with the thin layer of oil and heavily rub dry seasoning spice mixes all over it like you're applying a face scrub, just like a roast.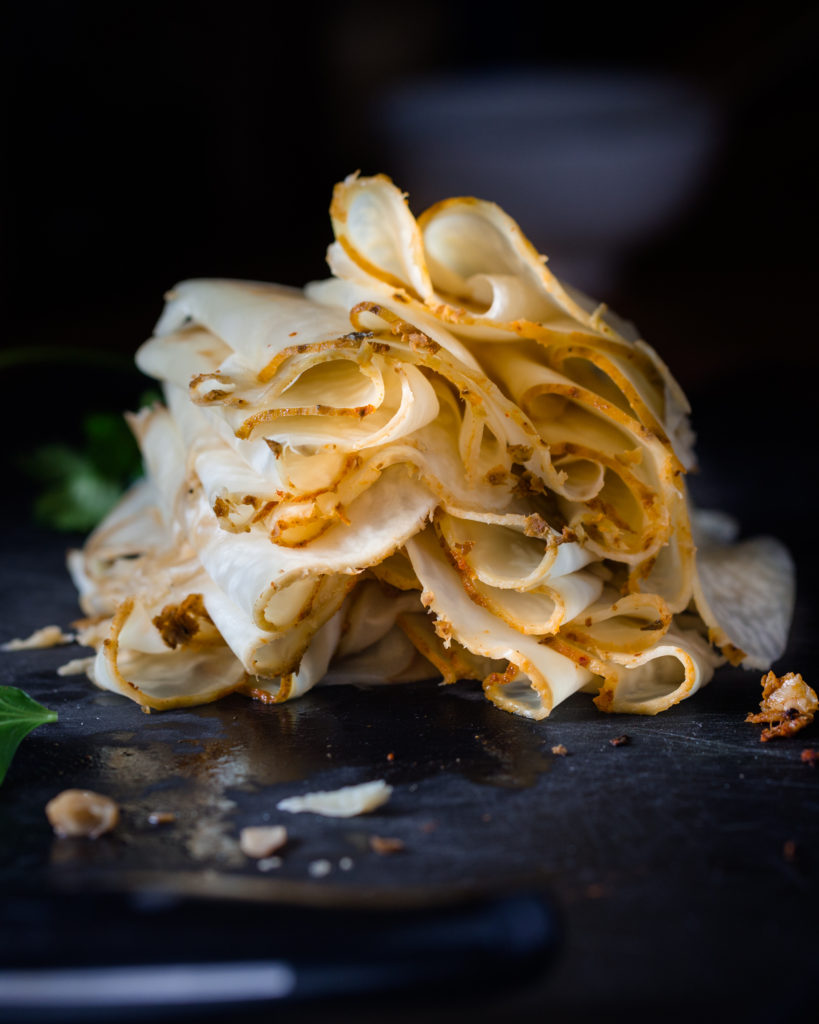 Doesn't this look just like smoked turkey or something you'd get at the deli counter?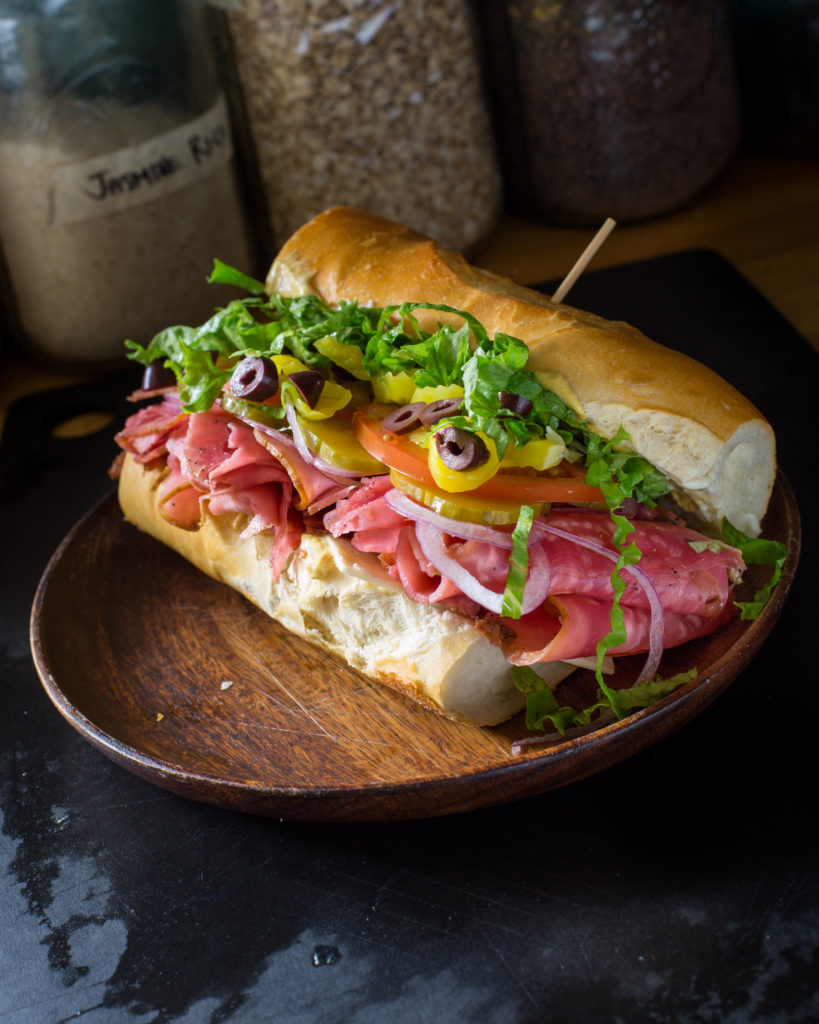 These sandwiches remind us so much of home, ordering from TNT subs or Moe's.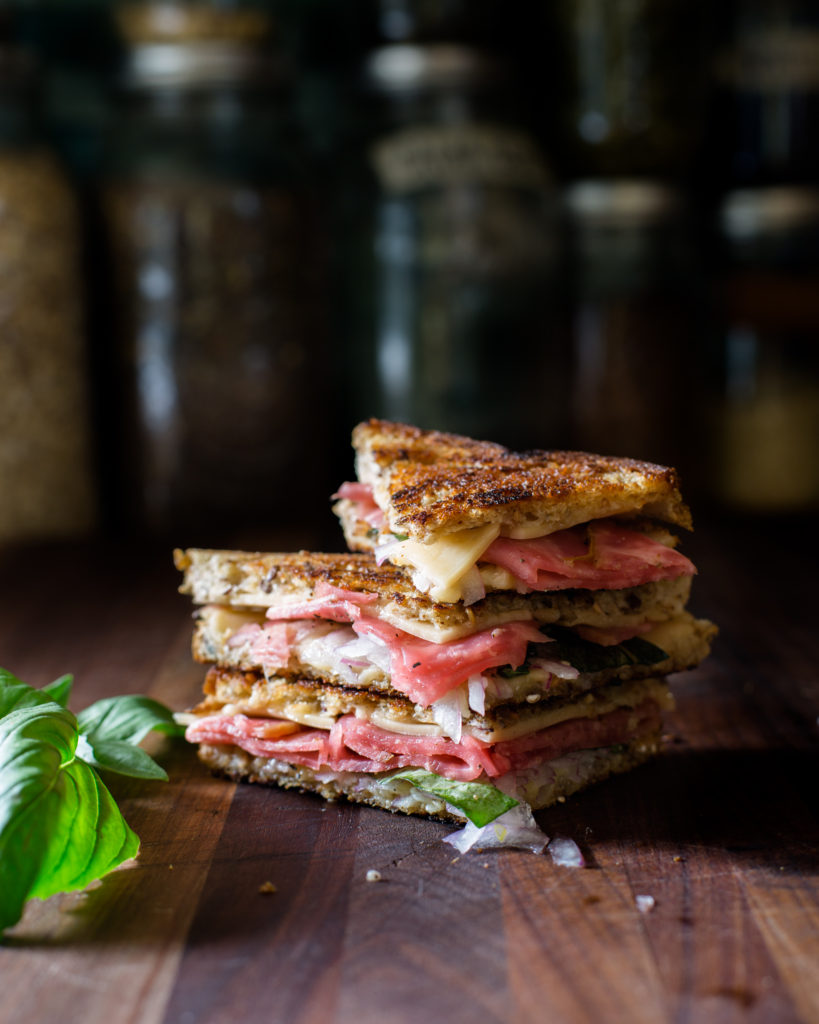 If you don't want to do a full "pot roast," try wrapping a whole celeriac loosely, yet air tight with foil (parchment paper would also work). Key point is to cook low and slow to heat evenly throughout (just like a roast) so it doesn't dry out and cooks thoroughly and doesn't get squishy (unlike meat). I turned up the oven and uncovered/wrapped the whole thing to crisp the outside for the last 20 minutes. When it's done remove the celeriac from the heat, let cool and then place in fridge to fully cool overnight. Slice super thin next day on a mandolin or commercial slicer and keep the skin on.
To achieve this pink, spham-ish look:
After slicing, I brined/marinated with a mixture below for an hour then drip dried:
1 cup beet juice
1 t coarse salt
1 t black pepper
¾ t onion granulated
¾ t smoked paprika
½ t garlic granulated
The slices are amazing even on the third day.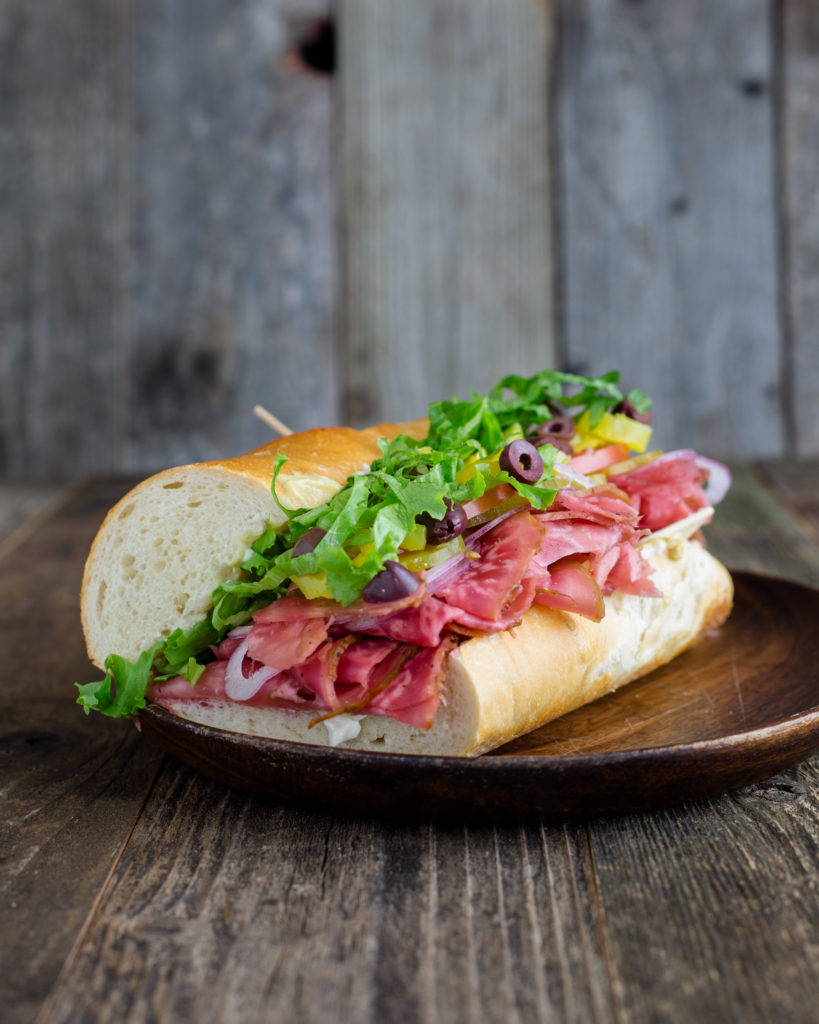 That's as far as I've gotten so far, looking forward to exploring different flavorings, crusts, brines, marinades and applying the same method to other root veg that might give a similar result. Stay tuned as we reveal more that you can do with roasted celeriac and other crazy dirt candies!