Print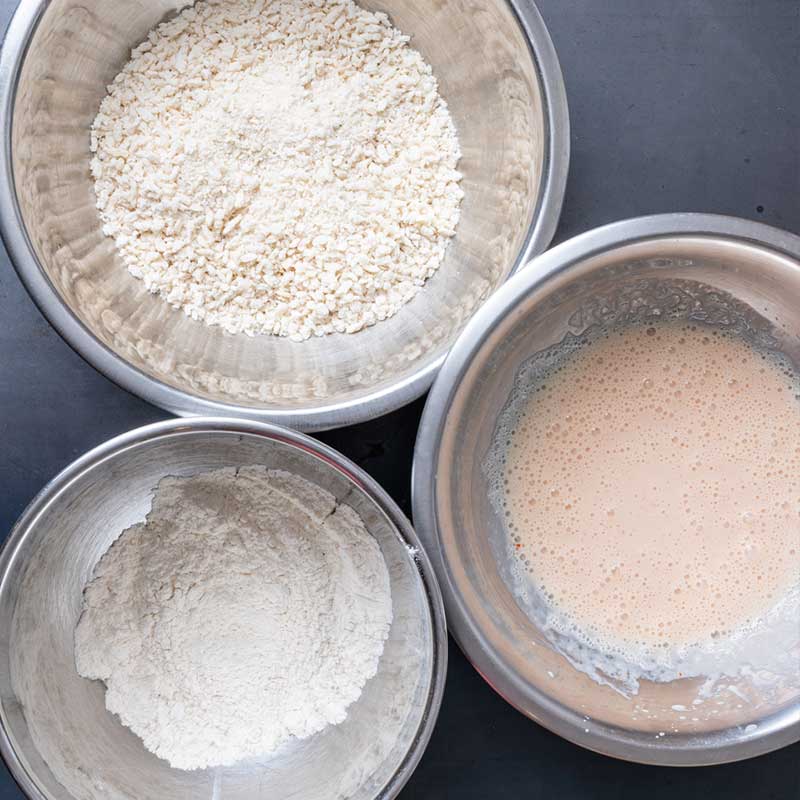 Getting super crispy tofu all comes down to the coating. Start with a coating of flour, then soy milk, then panko breadcrumbs. But remember, in order to get a gorgeous golden brown colour you'll need to add some vegetable oil. Make sure the breading is evenly coated with a sheen of oil before cooking.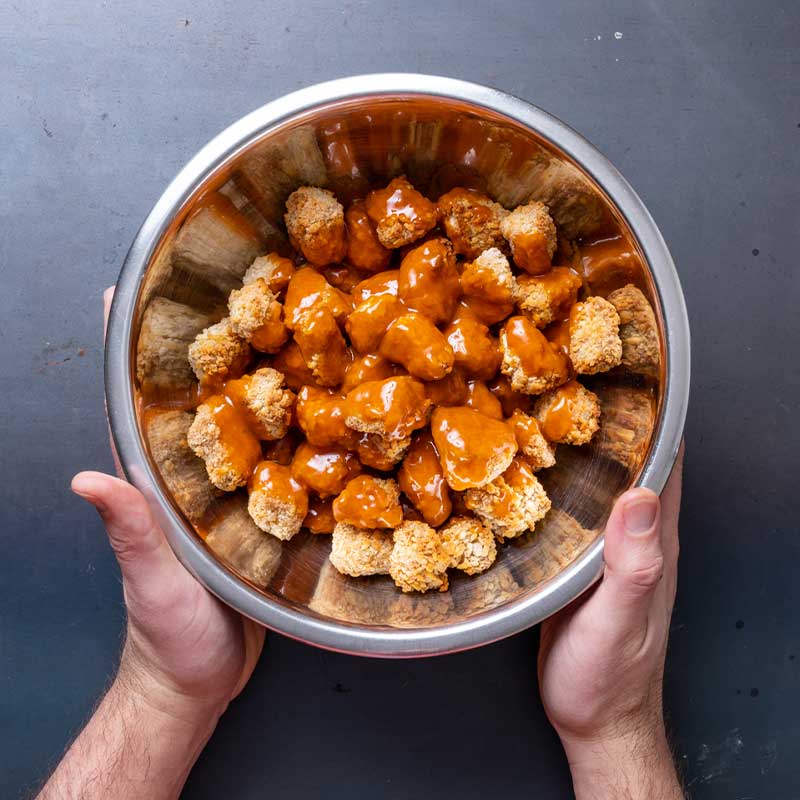 Buffalo sauce is surprisingly easy to make vegan. Just throw the ingredients into a saucepan and cook until simmering. For a thick, glossy sauce, whisk together a cornstarch slurry and add to the sauce while still hot. It'll thicken quickly!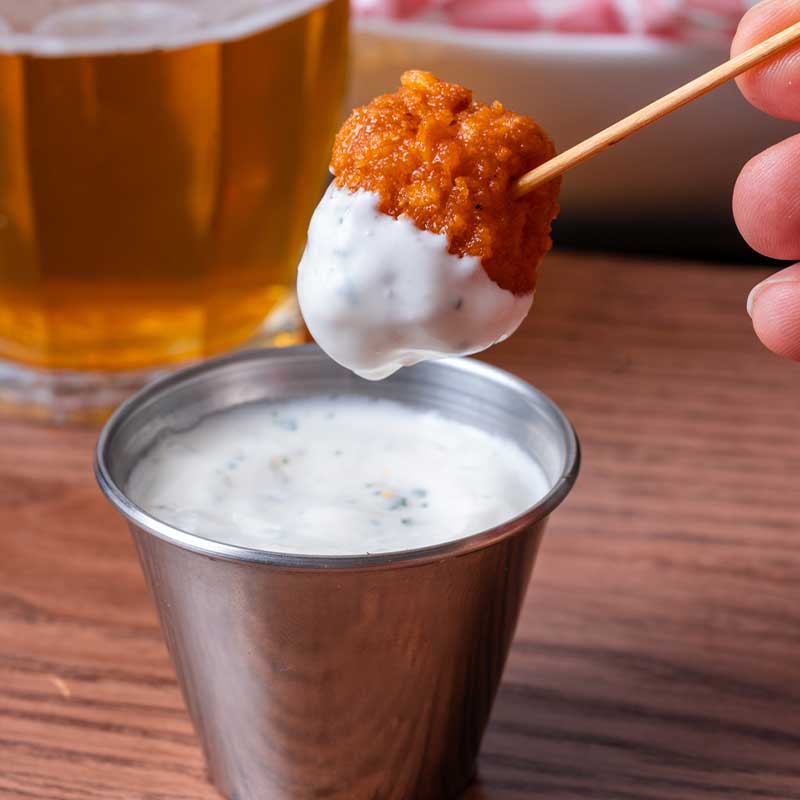 Be sure to toss the tofu in the buffalo sauce while both are still piping hot. The sauce has a nice kick, so serve with something creamy and rich like vegan blue cheese or ranch dressing for those who want to tame the flames a bit.