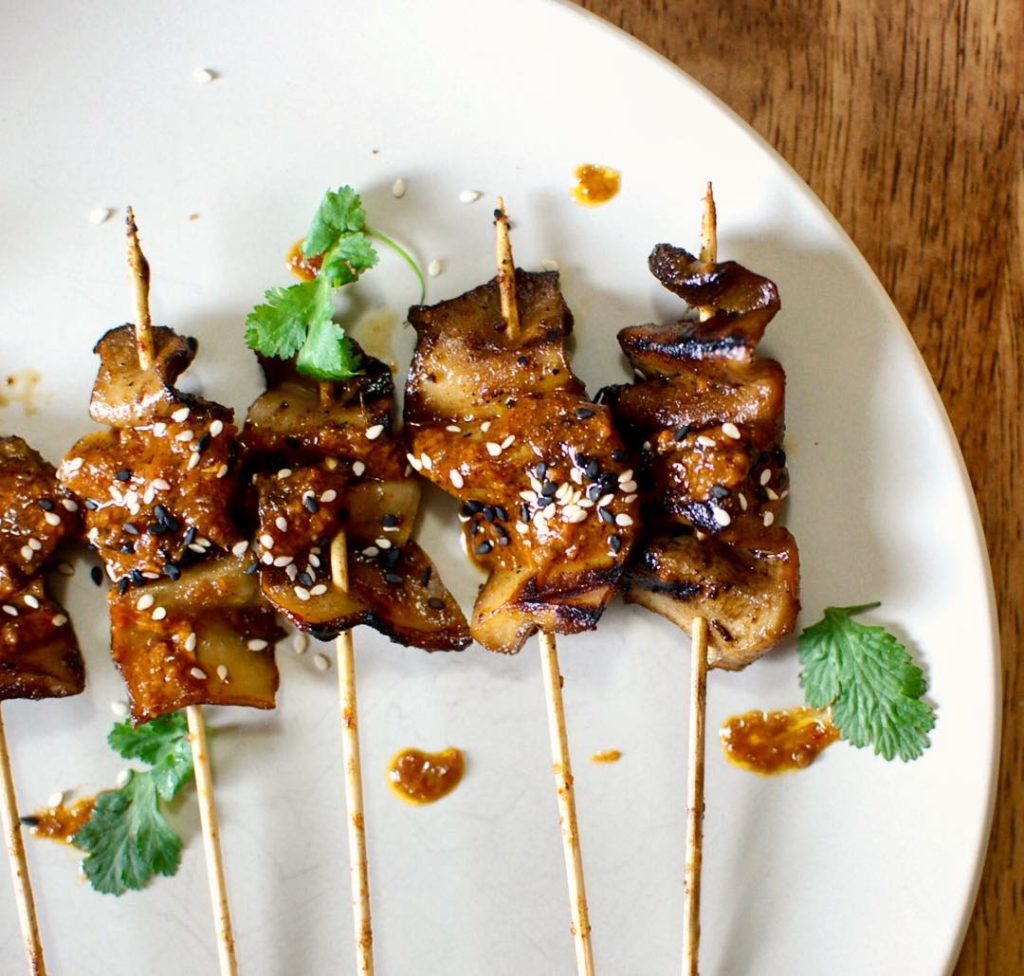 Using our mushroom pressing technique, we weighted down these whole shrooms until they developed some color.
After that, we sliced into thin strips, gave them a soak in a salty+spicy+sweet marinade, then skewered them like so. If you are using wooden skewers, give them a soak in water to prevent burning. Or you can just use metal ones.
These skewered shrooms are perfect for your next barbecue, potluck or other get-togethers. The only thing we're killing here is shroomz, shroomz and more shroomz!
Print